Search this site


Copyright © All World Vacation Station



| | |
| --- | --- |
| ST LUCIA - THE ELEPHANT COAST - KWAZULU-NATAL, SOUTH AFRICA | |


Greater St Lucia Wetland Park (iSimangaliso Wetland Park), KwaZulu-Natal, South Africa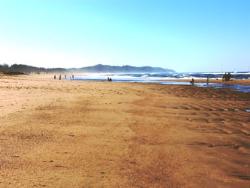 Covering about 240,000ha, with a further 84,000ha in, on or under the sea, this is a large chunk of sub-tropical paradise stretching 220km along the East Coast from St Lucia to the Mozambique border.

As well as a mind-blowing range of natural systems, ranging from dune, swamp and coastal forests to rocky and sandy shores, coral reefs and submarine canyons, mangroves, savanna grassland, thickets, woodlands, and the largest protected wetland in southern Africa, it is a culturally fascinating area and - more importantly - has immense fun potential. Game viewing opportunities range from self-drive to luxury lodges, and the birding is awesome. You can paddle on the various lakes, checking out hippos, birds and game on the shore.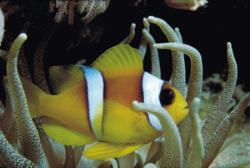 The snorkelling at Cape Vidal, Black Rock and Kosi Bay is great and, if you're a more serious diver, Sodwana Bay is still the most popular diving destination in the country. For a more exclusive dive experience you can head up to Rocktail Bay or Mbibi.
The hiking trail at Kosi Bay offers terrain ranging from grassland, beach and mangrove forests to mysterious waterways. You can do a short or multi-day horse trail, watch mama turtles laying eggs or baby turtles hatching on the beach, or go out in a boat to see dolphins and humpback whales.
Community run trails offer the opportunity to experience the natural beauty of the area, as well as get a handle on the history and culture of this fascinating corner of our country.
You shouldn't miss out on seeing the traditional fish traps, which have been handed down from father to son for hundreds of years. There are also a couple of traditional villages and loads of craft outlets.
Note: If you are planning to travel to the Greater St Lucia Wetland Park and Kosi Bay please be aware that this region is malarial. Consult your doctor or travel clinic for advice and refer to our article on malaria.

| | |
| --- | --- |
| MTUBATUBA ACCOMMODATION - THE ELEPHANT COAST - KWAZULU-NATAL, SOUTH AFRICA | |

Makakatana Bay Lodge, MTUBATUBA
Exclusively situated in the Proclaimed 'Greater St Lucia Wetland Park' reserve, the largest marine lake in Africa, Makakatana Bay Lodge remains the ONLY privately owned and run luxury Lodge within this pristine WORLD HERITAGE SITE. There is a private pool set on the lakes edge. Restaurant dining room & outdoor boma available. Adventures include : Hippo Crocodile Safaris, Boat safaris on the lake, Safaris to Hluhluwe Umfolozi Game Reserve and Boat beach safaris to the pristine beaches of Cape Vidal where one can enjoy snorkelling and swimming in the warm Indian Ocean.
Marula Place, Bed & Breakfast, Self-catering, MTUBATUBA
Marula Place is set in a 2 acre tropical garden. The major Zululand Game Reserves and the beach are only 20 minutes' drive from Marula Place. Other site seeing trips include tours to Traditional Healers, Medicine Makers, Herbalists, our lovely beaches where you can fish, scuba dive, snorkel or just enjoy our World Heritage Site. The Umfolozi Country Club is just up the road – it has an excellent restaurant, facilities for golf, tennis, squash, swimming, horse riding, bowls and a gym.
Wendy's Country Lodge, Bed and Breakfast, MTUBATUBA
Wendy's Country Lodge is a 4 Star Colonial style home, furnished with South African antiques. Set in an acre of magnificent tropical gardens with heated swimming pool, rich in bird life, diversity of plants, including Orchids. Accommodation consists of five en-suite bedrooms and one bedroom with private bathroom, fully airconditioned with ceiling fans. A hearty English breakfast with tropical fruit is served. The gateway to many famous game parks and St Lucia Wetlands. Restaurants close by. Credit Cards accepted.
More Mtubatuba accommodation

| | |
| --- | --- |
| ST LUCIA BED & BREAKFASTS, LODGES & GUESTHOUSES | |

African Ambience Guesthouse, ST LUCIA
Our newly built guesthouse is designed to provideyou with comfort, space and privacy you woudl expect from a 4 star extablishment and is set in a lush, tropical garden bordering the nature reserve. African Ambience is surrounded by tranquil koi ponds and waterfeatures, creating the ideal ambience to totally relax in. The thatched, home away from home, has very spacitous comfy rooms all en suite, with private entrance and patio, providing air conditioning, safes and tea trays. The honeymoon room has spa bath, TV and fridge. Breakfast at leisure in the dining room or on the patio overloooking th rock pool. Delight in spotting antelope, squirrels, monkeys and birds.
Bhangazi Lodge, Bed and Breakfast, ST LUCIA
We offer four comfortable double guest bedrooms, each with en suite bathroom and private terrace and entrance. A full breakfast buffet is provided including fresh fruits and cereals. All rooms are equipped with air conditioning, remote controlled colour television, radio/alarm clock, mosquito net and safety deposit box. In our tropical garden under beautiful trees there is a lovely private swimming pool. You are within walking distance of excellent restaurants, shops and unspoilt beaches.
St Lucia Kingfisher Lodge, ST LUCIA
This grand old colonial homestead, privately owned by the present generation of the Pugniet family (Philippe and Michelle) of France, proudly boats 110 years of existence on the banks of the St Lucia Estuary in the Heart of the Greater St Lucia Wetland Park – a proclaimed World Heritage Site. Surrounded by indigenous forests and the untamed, majestic Indian Ocean, a sense of place awaits to engulf you in its entire magical ambience. The Lodge has seven air-conditioned suites, each with private patios which lead onto the tropical estate, en-suite bathrooms, tea / coffee making facilities, a fully stocked (licensed) bar in each suite and elegant, luxurious décor. A gorgeous swimming pool, bathed in pure African sunlight overlooks the Estuary and our private jetty gains easy access.
Lalapanzi Guest House, Bed and Breakfast, ST LUCIA
Welcome to St. Lucia's little paradise. Guests are warmly greeted and helped to make the most of their visit in the World Heritage Site. This old Victorian house has six comfortable rooms with air-con, tea/coffee trays, ceiling fans, fudges & hairdryers. All rooms are en-suite with bath/shower or both. The house has DSTV in the lounge, a reading area, laundry services and save parking. Restaurant is in walking distance & there is a public save in the house. A generous breakfast is served on a wooden deck with a view over the salt rock swimming pooi and beautiful big forest garden. There is an abundance of birds and small animals.
Lidiko Lodge, Country Lodge, ST LUCIA
Lidiko Lodge is a newly developed luxury country lodge, in St Lucia surrounded by the Greater St Lucia Wetland Park, a World Heritage Site. Lidiko Lodge offers accommodation on a bed & breakfast basis or a dinner, bed & breakfast basis. Lidiko is centrally situated and within 5 minutes walking distance of all the restaurants, shops and main attractions. All 15 garden rooms have private patios and entrances. The rooms are spacious and en-suite (with a separate bath and shower) and fully air-conditioned. Each room offers a color TV; bar fridge, wall safe; hairdryer; toiletries; crisp white linen; fluffy towels; coffee & tea making facilities.
St Lucia Wetlands Guesthouse, ST LUCIA
Nestled between Lake St. Lucia and the Indian Ocean in the heart of this exquisite World Heritage Site lies St. Lucia Wetlands Guest House. The spacious house offers seven luxury guest rooms while the hosts, Derick and Hettie, reside on the premises in a separate apartment. Scrumptious breakfasts are served in the diningroom or on the smoker's patio overlooking the split-level swimming pool and the surrounding tropical forest. Guest facilities includes a spacious lounge with DS television, and a well stocked licensed bar. Leisure options within easy reach includes swimming in the warm Indian Ocean, authentic Zulu village tours, bird watchers paradise, hiking, kayaking, horse riding, seasonal whale- and turtle watching, and tranquil cruises to spot hippopotamus and crocodile....
Zulani Guest House, Bed and Breakfast, Guesthouse, ST LUCIA
Zulani Guest House, for exclusive Home Hospitality and quality 4 Star BnB accommodation at exceedingly good value. The perfect spot for a magical escape, a retreat for the active, or for just simple feet-up relaxation. The owners, Gary & June, reside in an adjoining cottage, and are on hand to provide the "personal hospitality" which sets Zulani apart from a larger establishment. With just four guest rooms, we are afforded the privilege of knowing all our guests well. We have the time to pay attention to your individual needs and the space to make you feel at home. The intention has been to create a home-like, atmosphere that is relaxing and stylish, with a very personal feel.
More St. Lucia accommodation


Elephant Lake Hotel, ST LUCIA
Elephant Lake Hotel is situated on the Elephant Coast in the heart of the exquisite St Lucia World Heritage Site between Lake St Lucia and the Indian Ocean in South Africa. The hotel sits on the banks of the St Lucia Estuary and overlooks the lake. With its lakes, lagoons, freshwater swamps and grasslands, St. Lucia supports more species of animal than the better known Kruger National Park and Okavango Delta – although these areas are much larger. The Hotel has a three star grading and boast with 28 luxury, en-suite, air-conditioned rooms, all sharing a westerly view across the St Lucia Estuary. All rooms are equipped with DSTV, tea/coffee making facilities, hair dryer and full range of bathroom amenities.
More St. Lucia accommodation

| | |
| --- | --- |
| FEATURED ST LUCIA SELF-CATERING ACCOMMODATION | |

Flamingo Holiday Apartments, Self-Catering, ST LUCIA
Flamingo Holiday Apartments are situated on the Elephant Coast in the heart of the exquisite St Lucia World Heritage Site between Lake St Lucia and the Indian Ocean in South Africa. Flamingo Holiday Flats is within safe walking distance from the numerous Restaurants and shops in St. Lucia. With its lakes, lagoons, freshwater swamps and grasslands, St. Lucia supports more species of animal than the better known parks and deltas in Southern Africa. Your hosts, Pierre and Rose Blignaut welcome you! Each unit is fully furnished and equipped for up to six people including an M Net channel on your TV and undercover parking. In addition to this, our friendly staff clean and service your unit daily so you can truly relax.
Hippo Hideaway, Self-Catering, ST LUCIA
Hippo Hideaway is positioned on the banks of the St Lucia Estuary giving guests easy access the the beauty of the wetlands. The resort is also well positioned within the town making all amenities within easy walking distance. The resort consists of 20 rooms and sleeps 63 people. Each room is luxuriously appointed with all fittings being crafted for the resort. The rooms consist of either 1 bedroom 2 sleepers or 2 bedroom 4 sleepers. All rooms are airconditioned and have DSTV supplied. Being self catering all kitchens are fully equipped. Tariff includes a maid daily who remakes up the rooms, washes dishes etc. All 'hideaways' have their own patio areas along with Teak furniture.
Lake St Lucia Lodge, Self-Catering, ST LUCIA
Lake St Lucia Lodge is situated in St Lucia South Africa a World Heritage Site overlooking Lake St. Lucia with spectacular sunsets. Accommodation on the banks of Lake St Lucia with abundant birdlife, tranquil and private braai facilities. Lake St. Lucia Lodge offers 2 four sleeper cottages & 1 two sleeper unit. Self Catering units fully equipped,very reasonably priced and serviced daily. We assist in all tours (specializing in fishing excursions) and information regarding your visit to the famous Greater St Lucia Wetland Park. Shops, pubs & restaurants are within walking distance as well as a public pleasure resort with super tube 2 minutes away.
More St. Lucia accommodation