The incredible experience of Madagascar tours by Clint Jhonson
Madagascar tours offer you the opportunity to relate to what could soon be extinct as subject of massive deforestation. Do not hesitate to visit its forests and hills, with octopus trees, baobabs and lemurs staying hidden behind the lavishing vegetation.

Madagascar is an island off the eastern coast of Africa. In addition, it is the fourth island in the world judging by size. It houses around five percent of the world's species, and about eighty percent are indigenous. If the prospect of Madagascar tours appeals to you, you must remember that there are two main seasons: from November until April there is a lot of rain and high temperatures, while from May to October there is less rain and lower temperatures. Southwestern trade winds are present most of the time.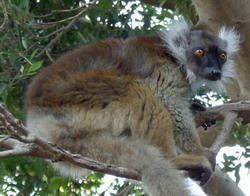 A must see is Parc National de L'Isalo. Located in the Toliara province, it is famous for its varied terrain, including sandstone formations, canyons and grassland. Dozens of species of birds, reptiles and frogs inhabit the area, as well of three out of Madagascar's 34 species of lemur.
It offers some of the most spectacular views of the island, a spectacle mainly composed of its contrasts. Although generally made of wide plains and grassland, sandstone formations sculpted wind and water puncture it. A great time for Madagascar tours is between April and October. You can walk around free of overwhelming heat, and many exotic plants are in bloom.
Even today, some taboo areas remain the high caves where the Sakalava people used to bury their dead. Having a guide during Madagascar tours is mandatory - also, you can take care of all the formalities in the city of Ranohira. The length of the tour in the area is variable, of course. However, regardless of the time you are willing to spend here, remember to visit Canyon des Singes & Piscine Naturelle, where you can escape the heat for a while, as well as Natural Window, a unique place where you can get a special view on a sunrise or sunset: through a square hole in a rock.
Uganda safaris are also a great way of getting in touch with Africa. With ten national parks, its tourism resources are unlimited. With about one quarter of its total surface occupied by water, there is very little that Uganda safaris cannot offer.
Mgahinga National Park is also generally part of Uganda safaris. Located in the far South-West, close to the city of Kisoro, it sprawls underneath the Virunga Mountains. Out of the eight Virunga volcanoes, three are in the Mgahinga National Park. These are Muhabura, Gahinga and Sabyinyo, on the border with Rwanda.
In addition, Kibale Forest is a must-see when undertaking Uganda safaris. Located 35 kilometers from Fort Portal, it is quite an impressive area of equatorial rainforest (among the few remaining ones). It is home to the largest concentration of apes on the globe. Eleven species roam the area, including 500 chimpanzees that have grown accustomed with human presence for quite a few years. In addition, one can encounter the red colobus or galagos.