Search this site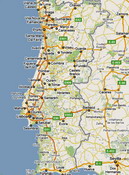 View map of Portugal





Other Options
Home Page
Adventure Vacations
Eco-Tourism Vacations
Join Us
Search Options
Site Map
Travel Poster Store
Web Design Service



Copyright © All World Vacation Station




Azores Featured Self-Catering / Azores Hotels

Dolphin Magic by Robina Hearle
Azores Featured Self-Catering / Search Options / Azores Hotels
'Let's go swimming with the Dolphins' my husband said. He had found a company on the internet that organised it. So off we set to the Azores, it was to be our last big family holiday. I set an intention that the holiday would bring the family closer together and improve communication between us. I also had made up my mind to make a Dolphin Essence; I did not at that stage know how I was to achieve it but trusted I would know when the time came.


Buy at AllPosters.com

Pico was the Azorean island that we stayed upon. Stewart one of the holiday guides had said 'you have to get out of your comfort zone to grow as a being', well swimming in the Atlantic 1-2miles off shore with thousands of feet of water below you was certainly getting out of my comfort zone! The sea was not cold, surprisingly warm considering how far out we were. The water was bright blue when you were in it. The sunlight reflected back from the depths in incredible white shafts of light. I eventually felt at home and did not want to get out. The sea was an experience in itself, the Dolphin encounters were something else.

The clicks of the Dolphins could be clearly heard in the water; often you could hear them before you saw them. When we were on board the boat the communications between the Dolphins could be heard.
On first seeing the Dolphin I could feel my heart chakra open, so much love poured out of me. Each time we went out and saw them the same thing happened. It was as if they were a catalyst to the core of emotion .I even woke in the night surrounded by love. The people in the group, my husband and I included began to have vivid dreams even after the first Dolphin encounter, something at a deep level was changing.

| | |
| --- | --- |
| The people on the trip all began to have shining eyes and smiles were firmly fixed on all faces. We saw and swam with five types of Dolphin, saw sperm whale and my husband and eldest daughter had an encounter with a blue whale. The encounters brought real excitement, delight and joy to us. We were at times surrounded by huge pods of Dolphins. I had an experience where I was in the water holding the hand of one of the guides [while I got my courage up!] and five common dolphin circled15 feet below us, they stayed for ages, we watching them and they were watching us. The Dolphins displayed curiosity, abandoned joy, grace and ease of being. The mothers guided their curious offspring who wanted to be in the front of the boat, the mothers would steer them away. The pods spent time socialising .Groups of five or more would jump in perfect synchronicity out of the water. | Buy at AllPosters.com |
Others would jump so they could see what was going on. We recorded an incident where one Dolphin jumped five times out into the air. They know how to have unlimited fun! The day the essence was made was an extremely powerful day. I was directed to put a glass of water on the front of the boat when we left harbour and there it stayed until we returned. So we are all back home to the humdrum of life. I can definitely say we have all changed. My intention that the holiday would bring us closer together has certainly worked and communication and ease of being with one another has improved without a shadow of a doubt .I think we are all happier in ourselves and we have grown as people. To be able to re-experience the energy we just have to relive our encounters, watch our recordings or take the essence.
Dolphin Magic Combined energetic signature of Bottle-nosed, striped and spotted dolphin.
Keywords. Family bonding, socialising, sense of community, togetherness, belonging, unlimited joy, fun, easygoing, unconditional love. Mother protection, guidance through young life, curiosity.
For families that are split by emotions and circumstance who need to unite, bond and socialise. For people who find it difficult, or do not know how to socialise, bond and belong. For people who have lost or did not know how to have joy and fun in their lives, perhaps believing they did not deserve it or felt guilty. For mothers who need help to guide and protect their children, improve or awaken the mothering instinct. For healthy curiosity and inquisitiveness. For people who are wound up, worried and stressed and need to be more easy going.
This essence was made on the 28.8.06, on a boat on the Atlantic Ocean off the island of Pico in the Azores. It is a combination of energies from, striped, spotted but mainly bottle-nosed dolphins. We as a group of people swam with the wild bottle-nosed dolphins and after that once we were back on board the whole pod of about 100 dolphins surrounded the boat. The dolphins then proceeded to play, jump, do somersaults, ride the bow wave, come and look at us, especially the young who were then escorted away by their mothers. This continued for about an hour. It was a great privilege to have so much of their time and attention and it was very special. We all felt afterwards the incredible magical energy of the dolphins; it was as if we had been attuned to their energy. We felt very high! By the time we reached the harbour the essence had been made. See www.dolphinconnectionexperience.com for dolphin holidays.
Azores Featured Self-Catering / Search Options / Azores Hotels
About the Author: Robina Hearle is a flower essence therapist and producer. Her range of essences can be seen at www.rosecottagefloweressences.co.uk

| | |
| --- | --- |
| FEATURED AZORES SELF-CATERING/VACATION RENTAL APARTMENTS/CONDOS & VILLAS | |

Beautiful ocean front property in Pico Island (Ref: 25178), self-catering country house in Pico Island, Portugal
Casa Mauro profits from a breathtaking ocean view, and was carefully renovated in 2005. A large terrace and a balcony with magnificent sea views are everyone's dream come true. House is 10 walking minutes from the typical village of Calheta de Nesquim, on the southern coast of Pico Island. Casa Mauro (45 m² living area) consists of an upper floor with a combined living/bedroom (with double bed), equipped kitchen, a corridor and a bathroom; in the lower floor there is an additional room that can be used as an additional bedroom. Bed linen, towels and kitchenware are available. Nearby it is possible to bath in the blue Atlantic waters. If required, owners provide transfer from airport or follow-me service at the price of EUR 30,00 one way. Sleeps 4 persons, self catering.
Casa da Lomba - Casas Novas V2, ref.80007c (Ref: 12964), Self catering cottage in Sao Miguel island, Portugal
Situated on the slopes of Sete Cidade's crater, the 100 year old Casa da Lomba has an excellent view of the Atlantic Ocean and the village of Mosteiros. It is this privileged location in a area of farming and cow pastures that offers guests a special peace and quiet, interrupted only by the distant sounds of cow bells and local farmers. Sea-lovers encounter a one-of -a-kind experience down in Mosteiros at the 'Praia de Areia' (Sand Beach) and at the natural swimming pools hidden along the volcanic coastline. We suggest exploring the sea bottom next to the islets. In the village you can find three restaurants offering fresh fish, and ...a genuine pizzeria! Still other outings such as the places of Ferraria and Sete Cidades, offer more "adventures" for visitors. Casa da Lomba (The House on the Hill) is a small paradise 800 m from the village of Mosteiros, on the island of São Miguel...
Casa Inge, ref.80078 (Ref: 9056), self-catering cottage in Sao Miguel Island, Portugal
Charming cottage located in the western end of Sao Miguel island, above the small village of Genets and 300 m above the sea level. Very quiet location, in rural environment and with a beautiful sea view. To the nearest beach (Masteries) is 10 driving minutes. The lake at the crater of Sate Cicadas is 2 walking hours or 10 driving minutes distant. In Genets you find a supermarket, a bank teller, post office and chemist, as well as Ferrari, with lava formations and a hot seawater spring. The capital city Ponte Delgado, with its international airport and all sorts of shopping facilities is 25 km. The recently built cottage (100 m² living area) is located in its own grounds of 2,700 m², with a magnificent sea view. A wide open space accommodates living room with radio/CD-player, dining area and a fully equipped kitchen.
Detached house with superb sea views 80097 (Ref: 26671), self-catering house in Pico Island, Portugal
This quietly located house with a fantastic view of the Atlantic Ocean is a guarantee of peace and relaxation. The detached house finds itself above the southern coast of Pico island, in the hamlet of Pontas Negras. In Pontas Negras one finds a natural swimming pool, a café, a small supermarket, very friendly inhabitants and lots of Nature. The property enjoys a magnificent terrace from where, with the help of a pair of binoculars, you can often distinguish dolphins and whales. The blue Atlantic invites for swimming and the green Nature invites for walking. With a living area of 160 m² over 2 floors, it consists of a living room with dining area, a fully equipped kitchen, 4 double rooms, 3 bathrooms, balcony and terrace with BBQ, garden furniture and sea view. The house is surrounded by its own grounds.
End of features. Search for more self-catering options in the Azores Islands, Portugal
Do you have quality vacation lodging in this part of the world?
Why not Join Us?
Top