Search this site

Copyright © All World Vacation Station





Tianjin Featured Hotels
Begin In Beijing - Beijing Travel Information
Chongqing Museum invites you to experience 360-degree "mountain forest city"
Dongguan Information
Hangzhou Travel - The "City of Heaven"
Hong Kong Shopping - What are the best buys?
Nanjing travel info for your China vacations - 2 days in Nanjing
National Stone Museum – A Collection of Fascinating Stones in Wuhan
Shanghai Sightseeing, a perfect holiday destination
Study in Guangzhou, Guangdong Province
Tianjin City - Embrace the Journey and the Adventure
Top Attractions in Shenyang – A vibrant mixture of history, culture, nature and entertainment
Yangtze River Tours
Your China Travel Guide: How to discover the wonders of China
Tianjin City - Embrace the Journey and the Adventure by Pushpitha Wijesinghe
Tianjin Featured Hotels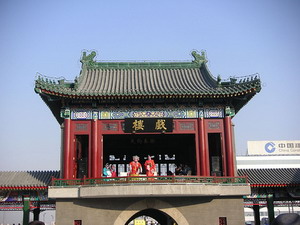 Tianjin City being a metropolis of China is a city of knowledge, historical adventures and beautiful views that capture this wonderful country. Tianjin also known as "the place where the emperor crossed the river" is waiting for you to discover its brilliance.
Tianjin is ranked among the first five land areas in the nation after Shanghai, Shenzhen, Beijing and Guangzhou. The city is blessed with the bordering rivers and surrounded by a portion of the Yellow Sea and Tianjin is situated along the Hai He River that closely connects with the Yangtze and Yellow River through to the Grand Canal in Tianjin.
With many beautiful attractions that are sure to lure you in on such a city is an enchanting experience waiting for you. It is known that years ago nine countries shared Tianjin such as Russia, Great Britain, Belgium, Italy, Austria, Japan, France and Germany brought great grief to its beauty but after the long years past the city has transformed into a safe haven once again.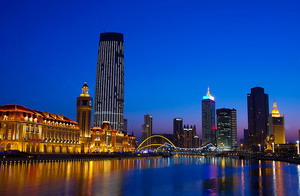 If you are on your way to check out some sites, Tianjin City offers you an array of choices and attractions. Some of the sort out attractions such as; Guwan Market, Luzutang Boxer Museum, Yuhuangge Taoist Temple, Mazu Temple in Tianjin, Our Lady of Victory Church, Tianjin Eye - among the largest Ferris wheels in the world, The Tianjin Tower, Tianjin Zoo, Hai River Park, Tianjin Water Park, Italian Town, The Century Clock of Tianjin and the Tianjin Olympic Center Stadium can be seen.
Traveling around the city has been made easy as trains, taxis, trams and other suites of travel are available for you on request or by station to take you from one destination of choice to the next. If you are traveling towards the urban areas of Tianjin look out for more attractions such as the TEDA Football Stadium, Taku Forts, Huangyaguan Great Wall, Mount Panshan, Soviet aircraft carrier Kiev Theme Park and the Sino-Singapore Tianjin Eco-city.
Traveling around the city requires you to look for a hotel in Tianjin with the finest accommodations that compliment your requirements. A luxury hotel Tianjin just for you to check out is Raffles Tianjin located at the heart of the city with breathtaking views and elegantly arranged amenities to satisfy you.
About the Author: Pushpitha Wijesinghe is an experienced independent freelance writer. He specializes in providing a wide variety of content and articles related to the travel hospitality industry. Tianjin Hotels


| | |
| --- | --- |
| TIANJIN FEATURED HOTELS, CHINA | |

Search for hotels in Tianjin
Holiday Inn Express Airport Tianjin
The airport is just a couple of minutes' drive from the hotel and, on arrival, you can leave your car in our secure car park. For your convenience and good value, there is complimentary wireless Internet throughout the hotel. Holiday Inn Express Tianjin Airport is well-located for business, with many local company headquarters based in the nearby industrial complex. Schedule meetings in one of our 3 air-conditioned meeting rooms, where you can make last-minute preparations using wireless Internet. Our friendly Front Desk staff are on hand to help.
Modena Heping Tianjin
Located in the heart of Tianjin, within walking distance to the city's dining, shopping and entertainment centre, Modena Heping Tianjin is coveted for its location as well as delivery of a refreshing lifestyle. The first Modena Boutique Hotel Residence in China, it is poised to set a new benchmark in innovation. With a host of well planned facilities such as the comprehensive 24/7 gym, Nintendo Wii facilities, laundromat, café and deli and a well-designed apartment that comes with a state of the art home entertainment system, clear working space and a high-tech wired living environment, Modena Heping Tianjin provides a living environment which is second to none.
Radisson Plaza Hotel Tianjin
Located in central Tianjin, Radisson Plaza Hotel Tianjin is near the airport and close to Tianjin University, Zhongxin Park, and Nankai University. Nearby points of interest also include Drum Tower and Wanghailou Church. Dining options at Radisson Plaza Hotel Tianjin include 3 restaurants and a bar/lounge. Room service is available 24 hours a day. Recreational amenities include 2 spa tubs. Also located on site are an indoor pool, a health club, a fitness facility, and a sauna. The property's full-service health spa has body treatments, massage/treatment rooms, facials, and beauty services. Additional property amenities include a coffee shop/café, multilingual staff, and tour/ticket assistance.
Raffles Tianjin
Raffles Tianjin brings luxury living to the fast-growing and dynamic Chinese city of Tianjin. Famed as the tallest penthouse hotel in the city, it offers breathtaking views of the cityscape combined with an elegant design to create an atmosphere of contemporary, sophisticated luxury. When it comes to dining, this Tianjin luxury hotel offers some of the most innovative dining and entertainment options in the city. Take in the glittering evening CitySpace with a Tianjin Sling cocktail or a fine wine in hand at CitySpace, the city's top entertainment lounge located at the pinnacle of the building on level 50. Enjoy contemporary Japanese and European gastronomic fare within the chic environs of SóU restaurant and 360 degree views of the city skyline.
Renaissance Tianjin Downtown Hotel
Renaissance Tianjin Downtown Hotel is a contemporary landmark building in the CBD of Tianjin for the "young at heart" business travelers. Right by the picturesque banks of Haihe River and surrounded by modern shopping centers, restaurant and bars, the hotel provides a haven of tranquility. The hotel's futuristic outlook is complemented by its commitment to the ancient Chinese art of hospitality. The largest in-door swimming pool among hotels in Tianjin with comprehensive gymnasium facilities, sauna rooms, aerobatic room and the highest club lounge in town are the distinctive advantages of the Hotel. Our Renaissance cafe, Dynasty Chinese Restaurant and Lobby Lounge provide various delights for gourmets.
Continue browsing hotels in Tianjin
Bangladesh - Cambodia - China - Georgia - Hong Kong - India - Indonesia & Bali - Japan -
Kazakhstan - Korea (South) - Kyrgyzstan - Laos - Macau - Malaysia - Maldives - Nepal - Pakistan -
Philippines - Singapore - Sri Lanka - Taiwan - Thailand - Turkmenistan - Uzbekistan - Vietnam