Begin In Beijing - Beijing Travel Information
Chongqing Museum invites you to experience 360-degree "mountain forest city"
Dongguan Information
Hangzhou Travel - The "City of Heaven"
Hong Kong Shopping - What are the best buys?
Nanjing travel info for your China vacations - 2 days in Nanjing
National Stone Museum – A Collection of Fascinating Stones in Wuhan
Shanghai Sightseeing, a perfect holiday destination
Study in Guangzhou, Guangdong Province
Tianjin City - Embrace the Journey and the Adventure
Top Attractions in Shenyang – A vibrant mixture of history, culture, nature and entertainment
Yangtze River Tours
Your China Travel Guide: How to discover the wonders of China

Take a tour around fascinating China
For a holiday with a difference, China offers incredible vistas, remarkable architecture and great cities. There many great things to see and do in this unique country... read more
Your China Travel Guide: How to discover the wonders of China by Lola Adewoyin
Planning a tour to China, the largest and oldest country in the world is truly a must for anyone who wants to experience a unique travel adventure. China is known to have an ancient civilization which dates back to some thousand years ago and this is one of the reasons why China has a rich and unique culture full of historical values.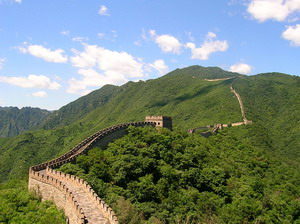 As a popular tourist destination in the Far East, China has a lot of wonderful attractions, sightseeing and historical wonders for the enthusiastic travelers who want to discover the true beauty of China. The best times to visit China is usually during May and September as these periods offer good weather conditions for visiting. In order to enjoy your travel plans in China, it is advisable to consult the services of a reputable China tour agency. They are responsible for planning your entire trip from the moment you arrive in the airport till the day you depart. They also provide the hotel accommodations and other transportation facilities throughout your stay in China. To make your stay a successful one, they assign a bilingual local tourist guide to assist and guide you through your tours around the country. A fascinating thing about the travel wonders of China is that for every sightseeing and attraction, there is a historical or cultural origin behind it.
Beijing, the country's capital boasts of over 30 sightseeing and attractions out of which include the famous Great Wall of China, the Forbidden City, the Temple of Heaven, the Summer Palace, the Ming Tombs and a variety of others.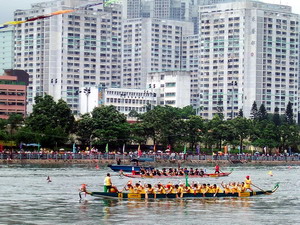 Beijing is usually the first city tourists visit due to their excitement to see the great wall. In general, Beijing is known to be a historical city because of the many monuments and attractions which played a great role in China's civilization and still remains as it was since over five hundred years.
Yunnan, the international tourist destination is a province in China favorable to many international tourists because of its pleasant climate. Apart from the climatic conditions, Yunnan boasts of a number of cities with scenic and beautiful landscapes which makes for a great place for nature lovers on a getaway from the bustling streets of city. From the spring city of Kunming, to the old town of Lijiang and Dali, Yunnan is the perfect getaway for tourists who want to appreciate the natural endowments of China's sceneries and landscapes.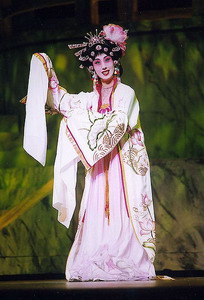 A tour to Tibet, the pilgrimage destination of Buddhists can also be included in your tour itinerary during your travel in China. Tibet is considered to be the rooftops of the world because of the high elevation of its geographical location. The tourism of this region has flourished in recent years due to the opening of the Tibet-Qinghai high speed rail which connects Beijing to Lhasa. Amateur fanatics of mythical train journeys can finally have their dreams come true as they speed on top of the world to experience some peace in the Tibetan Kingdom. Guilin and Yangshuo is the backpacking capital of China. With its special breath taking sceneries and caves, this town has opened the opportunity to mountaineers and backpackers who want to discover the hidden wonders of China.
Shanghai is one of China's cosmopolitan cities which showcase a blend of modernity and history. Shanghai is hub of world financial activity.
The first class skyscrapers and Ming styled architecture of Shanghai buildings is what attract visitors to this bustling city. Shanghai also known as the "Oriental Paris" is the best place to shop for all kinds of branded shoes, clothes, jewelries and gifts from first class to low quality in almost any type of store. Harbin is the magical ice world of China. Located in the north of China, this region is synonymous for the annual celebration of the Harbin Ice Festival which attracts visitors from all over the world to participate in the magnificent showcase of legendary ice sculptures and carvings. Xian is one of China's ancient cities where civilization started. It has grown to become an industrial and tourist destination which proudly boasts of the site of the Big Wild Goose Pagoda and the Terracotta Army and Warriors. China is known to house twenty four heritage sites listed on the UNESCO World Heritage list. These cultural treasures are a part of what contributes to China's history.
To get more information about China Travel,China Tour Vacations, visit www.passport-to-china.com.