<!Master.com.content>

Vacation, Travel & Accommodation Guide
Global Travel & Lodging - Worldwide Holidays:
All World Vacation Station offers a choice of vacation venues all over the world including eco-tourism, hotels, bed & breakfasts, private vacation rental villas, apartments, condos and castles. Read interesting travel guides on each region in order to make an informed choice for your next holiday or vacation destination. Also browse our featured travel articles for valuable information to make an informed choice prior to travelling.

Where in the world do you want to go? Choose your destination using the menus above, or view our current featured destinations or view our featured vacation rentals.



FEATURED DESTINATION: EUROPE - For a historic & fascinating vacation experience!

Destination: United Kingdom - The countryside is lush and green, flowers abound and it's a perfect time to plan your spring holiday. For wonderful scenery, you can't go wrong with Cornwall holidays in England... read more.
Balearic Islands, Spain - Majorca, the largest of the Balearic Islands, is so well-known as to be practically synonymous with sun, sea, sand and summer holidays. Spain is a great destination.... read more
Destination: Germany Spring is on the way and Berlin in Germany has an amazing amount of history and culture, shopping and dining experiences, plus of course that famous beer!.... read more

HOW ABOUT AFRICA? So many fascinating destinations to choose from for your next holiday

Visit the 'warm heart of Africa' in sunny Malawi!
Soak up the sun at Lake Malawi or take a cruise. The scenery is gorgeous and the people are really laid-back and friendly! read more
South Africa - Rainbow Nation
South Africa is quite literally a world in one country, with modern cities, beaches, winelands, deserts and game reserves to choose from! ... read more.
Namibia - fascinating desert environment
Situated between the Kalahari Desert and the South Atlantic Ocean, Namibia is known for its contrasting landscapes... read more

Featured Vacation Rentals - Self-Catering Holiday Rentals: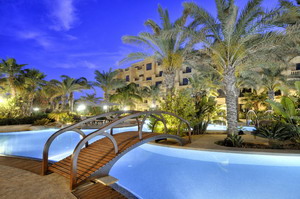 What about Malta for 2013?
The Island of Gozo in Malta is a small and peaceful place to visit. You can easily walk to the shops or cycle to the beach in just a few minutes from any direction and the scenery is astounding.
Kempinski Residences San Lawrenz is a stunning home-away-from-home. This innovative concept offers an entirely new way of life, integrating a range of lifestyle opportunities and allows you to experience all the luxuries of a five star hotel, with all the privacy and comfort of your own home... read more


Copyright © All World Vacation Station 2012/2013
Latest update: March 7, 2013