Yanbu (Yanbo) Featured Hotels
Famous Saudi Arabia Landmarks
Jeddah: True Spirit of Saudi Arabia
Jobs in Al Khobar
Mecca Attractions
Medina Things to Do: Relax and Unwind in Medina
Miracles and Mysticism at Makkah's Holy Well of Zamzam
Riyadh - 3 Mesmerizing Side Trips
Riyadh Shopping: Riyadh's Best Shopping Opportunities
Saudi Arabia Culture: Inside the Kingdom
Yanbu Guide
Yanbu' al Bahr, which in English means "spring by the sea", also known simply as Yanbu, Yambo or Yenbo, is a major Red Sea port in the Al Madinah province of western Saudi Arabia.
Yanbu (Yanbo) Featured Hotels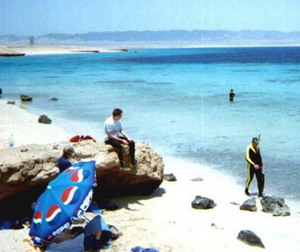 It is approximately 350 kilometers north of Jeddah. A large number of the residents are foreign expatriates, mostly from Asia, but there are also large numbers from the Middle East and Europe.
Yanbu's history dates back at least 2500 years, when it was a staging point on the spice and incense route from Yemen to Egypt and the Mediterranean region. Yanbu served as a supply and operational base for Arab and British forces fighting the Ottoman Empire during the World War I. It remained a small port town until 1975, when the Saudi government designated it as one of the country's two new industrial centres (the other being Al Jubayl on the Persian Gulf).
The city is divided into three villages, about 15 minutes drive by car away from each other. The Downtown (often called Al-Balad) is the actual city and has most of the population with all the shopping centers. Yanbu Al-Nakheel (The Palms) is the older part of the city where mostly farms would be found. Yanbu Al-Sina'iya (literally "the industrial Yanbu"), is the industrial city, established around 1975 with a very modern housing architecture. It houses all the major refineries and petrochemical installations and is still experiencing major growth.