Al Madinah (Medina) Featured Hotels
Famous Saudi Arabia Landmarks
Jeddah: True Spirit of Saudi Arabia
Jobs in Al Khobar
Mecca Attractions
Medina Things to Do: Relax and Unwind in Medina
Miracles and Mysticism at Makkah's Holy Well of Zamzam
Riyadh - 3 Mesmerizing Side Trips
Riyadh Shopping: Riyadh's Best Shopping Opportunities
Saudi Arabia Culture: Inside the Kingdom
Yanbu Guide
Medina Things to Do: Relax and Unwind in Medina by Lek Boonlert
Al Madinah (Medina) Featured Hotels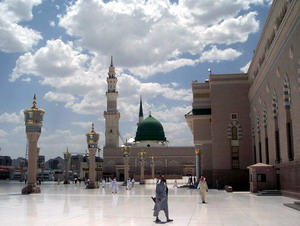 The second holy city of Islam, Medina has long been an important pilgrimage site. However, this vibrant city also attracts tourists from all over the globe and after seeing the sights visitors will find that there are lots of other things to do, from taking a tour of the Islamic University to shopping in colourful souks and dining on rich and tasty local cuisine.
Sightseeing
There are a large number of interesting places to explore in the city of Medina and many visitors choose to start at the Masjid Al-Nabawi, which contains the burial site of the Prophet Muhammed. There are a whole host of other interesting places to explore here and visitors should allow at least a full day to completely cover all of Medina's main landmarks.
Shopping
Shopping is a popular pastime in Medina and there are plenty of great deals and discounts to be found by those with a keen eye for a bargain. One of the most popular places for tourists to shop is at the Old Bizarre, which features numerous twisting lanes full of stalls selling just about anything and everything, ranging from prayer rugs to souvenir t-shits to rosary beads and postcards.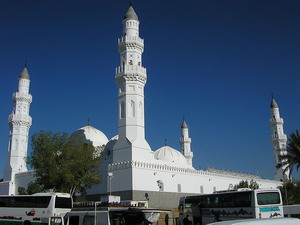 Dining
Cuisine in Medina includes a large selection of popular Middle Eastern creations, including kebabs, hummus, pita bread and falafel as well as a whole host of specialty dishes. Visitors who enjoy rich and spicy food will adore the traditional cuisine of Medina and there are numerous excellent restaurants to choose from in all areas of the city. In addition to local cuisine, visitors will also discover restaurants offering Turkish Lebanese and Syrian food. No matter which section of the city you choose to dine in, you'll never have trouble tracking down a good evening meal.
Explore with car hire
Exploring Medina with car hire allows visitors the freedom to travel wherever and whenever they choose and this is particularly useful in this part of the world as there are no public transportation options for people to rely on. Visitors should be able to book reasonably priced car hire through their Medina hotels, while several companies also have booths at the airport, allowing visitors to grab a deal as soon as they arrive.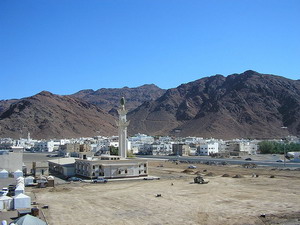 Rent a bicycle
The ideal way to see the sights while getting fit, cycling around the city of Medina is a fun activity that people of all ages can enjoy. There are plenty of places to hire bicycles here, and those who are traveling alone will be able to explore the city at their own pace without having to rely on timetables and other hassles.
Explore the Islamic University
Officially known as the Islamic University of al-Madinah al-Munawarah, the Islamic University is an interesting place to explore for visitors who have a little time to kill. This large and lovely campus is open to the public who take the time to sign in and this is an interesting place to visit for those who want to wander off the usual tourist trail and see another side of the city.
Get Caught up in a Festival
A large number of vibrant festivals are held in Medina throughout the year and this is a great time to see the city at its best. One of the most colourful of these festivals is Eid al Fitr, which marks the end of Ramadan and features gift giving as well as street parties and feasting.
About the Author: Lek Boonlert is an editor and content reviewer at DirectRooms and is responsible for all Medina Hotels content.