Riyadh (Ar Riyad) Featured Hotels
Famous Saudi Arabia Landmarks
Jeddah: True Spirit of Saudi Arabia
Jobs in Al Khobar
Mecca Attractions
Medina Things to Do: Relax and Unwind in Medina
Miracles and Mysticism at Makkah's Holy Well of Zamzam
Riyadh - 3 Mesmerizing Side Trips
Riyadh Shopping: Riyadh's Best Shopping Opportunities
Saudi Arabia Culture: Inside the Kingdom
Yanbu Guide
Riyadh Shopping: Riyadh's Best Shopping Opportunities by Lek Boonlert
Riyadh (Ar Riyad) Featured Hotels
Despite its conservative image, Saudi Arabia is home to some of the best shopping opportunities in the Middle East, with luxurious shopping malls galore, as well as some fascinating traditional markets (souqs). Some of the best shopping is to be found in the capital Riyadh. Visitors to Riyadh are spoilt for choice when it comes to shopping, with a variety of fantastic opportunities to shop for anything and everything under the sun.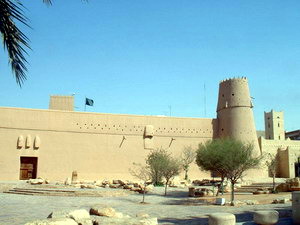 Markets
Whilst shopping in Riyadh has largely been taken over by the opulent shopping malls, a number of excellent traditional markets can still be found and are a great way to soak up the local culture and lifestyle whilst finding some great souvenirs. There are many great Riyadh hotels located in the vicinity of these markets, making it very easy for visitors to explore these intriguing shopping opportunities.
Souq al-Thumairi
Located in the al-Deira area, Souq al-Thumairi is perhaps the biggest and most well-known souq in Riyadh. Souq al-Thumairi is also known as the antique souq thanks to its large collection of stores selling all kinds of traditional antiques and artefacts. Good prices can be found in this souq, but be sure to bring your bargaining skills as absolutely everything here is negotiable.
Batha Souq
Batha Souq is found in Batha Batha - Riyadh's most famous market area. This souq is famous for its materials and dresses. There are around 20 different shops selling exquisite materials and textiles. A great idea is to find some nice material then head to a nearby tailor and have a stunning dress made.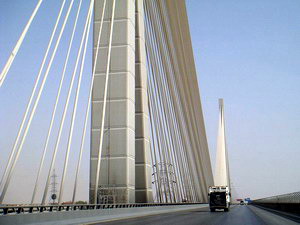 Dira Souq
Dira Souq is Riyadh's best gold and silver souq. This souq is full of laneways that are packed with stalls selling a great variety of jewellery and antiques made from gold and silver. Dira Souq can be found in the al-Deira area.
Shopping Centres
Shopping malls have taken over Riyadh in recent years, and it seems a new shopping centre keeps popping up every year. Shopping centres provide a great respite to the Saudi heat, and also offer some amazing shopping opportunities, which will satisfy even the most discerning shopaholic.
Sahara Mall
The Sahara Mall can be found on the intersection of King Abdul Aziz Road and Prince Abdullah Bin Abdul Aziz Road. The Sahara Mall is one of the largest in the city, and is very popular at any time of the day. The mall offers 180 different shops, as well as a large food court, which is argued to be the largest in the country. There is also a supermarket, children's playground, and 8 delicious restaurants for shoppers to enjoy.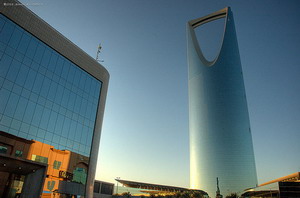 Kingdom Tower
Kingdom Tower is perhaps the pride and joy of the Riyadh shopping scene. Kingdom Tower is synonymous with glamour, and it features a dazzlingly display of high-end fashion ranging from Hugo Boss to Versace. One floor of Kingdom Tower is dedicated to ladies fashion, with the other three floors featuring men's fashion, children's ware and jewellery amongst others.
Other Areas
Al-Faisaliah
Strictly speaking, Al-Faisaliah is not a shopping mall in its own right, but is rather part of the luxurious hotel Al-Faisaliah. However, this shopping area features some of the best-known brand names in the world, and also boasts a food court and indoor theme park on the basement level.
Euromarche
Euromarche is located on Takhusseesee Street, and was the first western style shopping complex to be built in Riyadh. Euromarche is considered to be like a giant Wall Mart, and sells all kind of household appliances, western groceries and electrical items. This may not be the most cultural of shopping experiences, but is nevertheless a good place to go if you're in need of a few home comforts.
Are you looking for "playa del carmen mexico"? Check out playa-vacation The passionate experts in this field are ready to answer all of your requests.
About the Author: Lek Boonlert is an editor and content reviewer at DirectRooms and is responsible for all Riyadh Hotels content.