Search this site

Copyright © All World Vacation Station




| | |
| --- | --- |
| SAUDI ARABIA TRAVEL GUIDE | |

Al Khobar Featured Hotels
Famous Saudi Arabia Landmarks
Jeddah: True Spirit of Saudi Arabia
Jobs in Al Khobar
Mecca Attractions
Medina Things to Do: Relax and Unwind in Medina
Miracles and Mysticism at Makkah's Holy Well of Zamzam
Riyadh - 3 Mesmerizing Side Trips
Riyadh Shopping: Riyadh's Best Shopping Opportunities
Saudi Arabia Culture: Inside the Kingdom
Yanbu Guide
Jobs in Al Khobar by naukrigulf
Al Khobar Featured Hotels
Al Khobar, a large city in the Eastern Province of Saudi Arabia, is bustling with large scale development activities. It forms 'The Triplet Cities' together with Dhahran and Dammam and has a combined population of over 2 million. Among the important cities in the Kingdom of Saudi Arabia is Riyadh, Dammam, Jeddah and now Al-Khobar or simply Khobar. Jobs in Khobar are now gaining attention of the professionals willing to move to Saudi Arabia who have been only looking for options in Riyadh and Dammam until now.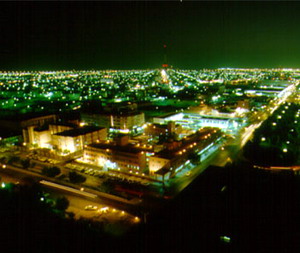 Khobar has been a small port on the Arabian Gulf in the past but transformed into an industrial hub with the discovery of oil. It has today become a center for export-import activity and a commercial hub of the Eastern Province housing the leading banks and hotels of the country. The city offers good healthcare services with various private and government hospitals extending medical services to the people. It is a tourist destination with numerous tourist spots like kilometers long beaches, beautiful gardens, amusement halls, cornices, picnic spots, etc. for providing recreation centers to the locals. Even the education sector is flourishing with more than 100 private and public schools in the city. This throws light on the prospering economy of the city and the subsequent creation of jobs in Khobar also known as Khobur in some areas.
Khobur may not be a very popular destination for migrant workers but is sought after by Saudis and locals in the Middle East. With government's initiative of Saudization i.e. employment of native workers into the private sector, efforts are made to train and educate Saudis in skill specific areas. This is aimed at not only reducing dependence on foreign help but will also help the country utilize its manpower in a better way. Khobur boasts of modern malls and awesome eating joints extending hangout places for the residents. It is overall a great place to live in Saudi Arabia with decent infrastructure and recreation facilities that are growing further. Thus, with plenty of jobs in Khobur and a relaxing lifestyle, it has become a nearly ideal career destination for many.
Khobur is divided into 4- Khobar, Subekha, Thuqba and Aqrabia with first 3 as commercial areas and the last one home to nearly 50% of the city's population. All its sectors from healthcare to finance to hospitality to education to tourism are apparently blossoming attracting well trained and qualified professionals to the city. Saudi Arabia jobs pay handsomely along with a relaxing lifestyle but one may need to make some compromises in liberty. It is not a very modern country since it is just an emerging economy dominated by Islamic rule but is gradually coming out of its conservative setup. Jobs in Middle East generally offer a rewarding experience as tax-free salaries with all basic facilities paid by the employer leaves huge savings with the professionals. Those applying for jobs in top management particularly prefer working in Middle East since employers in the region pay at least 3 times of what expats get in their native lands.
Middle East jobs can be applied for through newspapers, however, it is believed that only 25% of the vacant positions are advertised outside the company. Most of the candidates are hired via personal references and this is why networking has become an important tool for those willing to work in the region. If one has good personal contacts with those already working in a particular city, industry or company, then the process of getting absorbed gets much simpler. One can join online expat forums and communities to expand their network.
About the Author: Deepika Bansal writes on behalf of NaukriGulf.com, a leading job portal for jobs in Gulf Region, Jobs in Al-Khobar and jobs in Saudi Arabia, Middle East jobs.

| | |
| --- | --- |
| FEATURED HOTELS IN AL KHOBAR, SAUDI ARABIA | |

Search for hotels in Al Khobar
Crowne Plaza Hotel Al Khobar
Sits at the entrance to Al Khobar on King Abdullah Road, the main expressway to Jubail, Dammam, Hofuf and the capital Riyadh, 3 hours away, a short stroll or drive from nearby businesses and vast shopping malls, while the picturesque Corniche fringing the azure waters of the Arabian Gulf is within 5 minutes. Relax with an Arabic coffee in Rendezvous Tea Lounge. You'll find the peaceful Palm Court Lounge in the atrium between our tempting Hin Hao Asian and Marrakesh Moroccan restaurants. Network over cocktails around the dramatic glass pyramid centrepiece that changes colour. Primavera is the place to marvel at sumptuous themed buffets, chocolate fountains and live cooking stations where chefs make fresh naan bread.
Holiday Inn Resort Half Moon Bay Al Khobar
The luxurious Holiday Inn Resort Half Moon Bay is a serene paradise with 3 family-friendly swimming pools overlooking a private beach. Cool off with an ice-cream from the poolside Blue Lagoon Cafe and sample international buffet dishes at Blue Beach Restaurant. Holiday Inn Resort Half Moon Bay offers complimentary parking and is just 10 minutes' drive from Al Khobar's Second Industrial Area. Stay in touch via wireless Internet in the nautically themed Lobby. Enjoy the privacy offered by Holiday Inn Resort Half Moon Bay, and the beautifully manicured gardens are ideal for a relaxing stroll. Enjoy the fine sandy beach and cool down with a dip in one of the 3 outdoor pools.
Intercontinental Al Khobar
InterContinental Al Khobar is a 5-star deluxe hotel within walking distance of the cityís famous Corniche. Guests can enjoy the hotelís leisure facilities which include an outdoor swimming pool and a well-equipped 24-hour gym. The hotelís spa offers a range of massages, therapies and treatments as well as sauna. The hotel offers the guest a choice of international cuisine served in the 3 food and beverage outlets. Guests can enjoy lavish buffets, à la carte dining or pool side snacks. The InterContinental Al Khobar is a 10-minute walk from the scenic Corniche and the Arabian Gulf. There are numerous beaches, shopping malls and entertainment parks within easy reach of the hotel.
Le Meridien Al Khobar
An oasis in lively Al Khobar, Le Méridien Al Khobar is set in the heart of the cityís business district, in the Eastern Province of the Kingdom of Saudi Arabia, Al Khobar was once a city of small shops but now features a multitude of contemporary malls and boulevards. The surrounding area is a maze of breathtaking stone structures, architectural remnants, and semi-precious gemstones. Le Méridien Al Khobar features a sun-drenched outdoor pool, a fitness center, and tennis courts. All 330 guestrooms feature beautiful gulf sea views. The celebrated sites of Al Khobar await guests, including the lavish Gold Souk, Prince Mohd Bin Fahd Amusement Park, and the Saudi Aramco Exhibit.
Moevenpick Hotel Al Khobar
Mövenpick Hotel Al Khobar is located in the heart of the business area of Al Khobar City and just 10 minutes from Aramco - Dhahran city. Discover our latest triple satisfaction concept of soup, salad and sweet buffet at the stylish Blue Restaurant. Whether choosing lunch or dinner, you can sample and savour our menue of creative fresh salads and mezza. Experience the taste of finest Arabic cuisine at the Blue restaurant, where life is savoured and not rushed. Enjoy tempting flavours like the Saudi Mandi, Lebanese Swarma and Saj, and mouthwatering sweets worthy of the finest connoisseurs of Oriental food in a modern and welcoming atmosphere.
Park Inn Al Khobar
The modern Al Khobar hotel is ideally situated on the main highway, linking 3 prominent commercial hubs: Dammam, Jubail and Hofuf. This convenient Saudi Arabia hotel boasts a perfect location for busy travellers, situated along Saudi Arabiaís Eastern Province. The well-equipped rooms boast high-speed, wireless Internet, individual climate In addition to premier accommodation and a convenient location, the Park Inn Al Khobar, Saudi Arabia hotel offers a fully equipped fitness centre with an indoor swimming pool and sauna and ample parking free of charge for an ideal business or leisure trip to Saudi Arabia.
Continue browisng hotels in Al Khobar



Bahrain - Cyprus - Egypt - Israel - Jordan - Kuwait - Lebanon -
Morocco - Oman - Qatar - Saudi Arabia - Syria - Turkey -
United Arab Emirates - Yemen