Search this site

Copyright © All World Vacation Station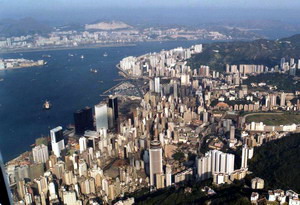 Hong Kong Shopping - What are the best buys? by Anna Yuen
Shopping in Hong Kong is going to be an incredible experience. Hong Kong shopping is famous for its competitive prices and enormous product varieties. Hong Kong imposes no import tax, no sales tax or value added tax. You can buy the hottest, trendiest and newest items at highly competitive prices. As a native Hong Konger, I would want to tell you some interesting facts about Hong Kong shopping - what and where to buy...read more

| | |
| --- | --- |
| HONG KONG FEATURED HOTELS | |

Search for hotels in Hong Kong
Best Western Shenzhen Felicity Hotel, Hong Kong
The Best Western Shenzhen Felicity Hotel is in the heart of Lo Wu District, convenient to business, shopping and transportation. Business guests will appreciate the full service business center, complete with meeting rooms and banquet facilities. Other hotel amenities include a fully equipped fitness center, large outdoor pool, disco and onsite restaurant and lounge, offering a variety of Chinese, Japanese and international cuisine. Transportation is available from Shenzhen to Hong Kong city center and the Hong Kong International Airport.
B P International, Hong Kong
Located in the heart of Tsim Sha Tsui in the Kowloon Peninsula, B P International is close to the lush, calming green of Kowloon Park as well as the convenience of a flourishing business district. Shopping and leisure opportunities are everywhere, including Nathan Road, Park Lane Shopper's Boulevard, Harbour City on Canton Road and China City. Most of the rooms have a view of the Hong Kong's iconic and beautiful Victoria Harbour or the lush green of Kowloon Park against the backdrop of the city's spectacular skyline. In the comfortable and relaxed environment, the in-house restaurant offers patrons a wide range of foods like international buffet breakfast, lunch, and dinner.
Charterhouse Causeway Bay, Hong Kong
Whether you are in Hong Kong for business or pleasure, you will appreciate the ideal location, elegance and vibrant surroundings of The Charterhouse Hotel. The Charterhouse Hotel is conveniently located between two busy shopping and business districts, Wan Chai and Causeway Bay. The Hong Kong Convention and Exhibition Centre and MTR subway stations are within easy walking distance of the hotel. The majority of tourist attractions and business areas are easily accessible within 10 minutes drive. The Gazebo Restaurant offers a blend of oriental and western cuisine, with an extensive buffet spread for breakfast, lunch and dinner.

Dorsett Seaview Hotel Hong Kong
This property offers impeccable service and highest standards of accommodation to make your stay a memorable one. Situated next to the Nathan Road, Dorsett Seaview Hotel Hong Kong is in the commercial, shopping, eating and entertainment district. Set in the heart of the city, this hotel is just 15 minutes drive from the vibrant district of Tsim Sha Tsui and few steps away from the Yaumatei Station of Mass Transit Railway. The Seaview Lounge is a relaxing and ideal environment for meeting friends and business associates as well as to enjoy a cool drink after a busy day. The lounge provides an excellent nightspot for business and entertainment with soft music and breathtaking views of the Hong Kong harbour.
Eaton Smart Hotel Hong Kong
Eaton Smart Hotel Hong Kong offers its guests a surprising level of comfort and service that has positioned it as one of Hong Kong's finest hotels. Located on the Golden Mile of Nathan Road in downtown Kowloon, Eaton Hotel Hong Kong conveniently lies in the very heart of Hong Kong's business district and shopping area. It is only steps away from many of Hong Kong's favourite tourist attractions, such as Temple Street night market and the Jade Market. Enjoy the best of Cantonese cuisine at the award-winning Yat Tung Heen; sumptuous buffets, grills and brasserie specialties at the Coffee Shop; or delight in Asian delicacies at the Astor Cafe.

Empire Hotel Kowloon Tsim Sha Tsui Hong Kong
Offering a new level of hotel service and accommodation to its guests, this property reflects trendy comfort with state-of-the-art technical features and embraces every element of excellence, for commercial travellers and tourists alike. Strategically situated in the picturesque district of Tsimshatsui, Kowloon's most desired location, the Empire Hotel is the gateway to commercial offices, shopping and entertainment. Offering uncompromised quality and unbeatable ambiance, the onsite Empire Y Restaurant is undeniably the best traditional Japanese restaurant in Hong Kong. Guests can also enjoy a fine drink at the in-house Zino Coffee Bar and Lounge.

Guangdong Hotel Hong Kong
With an ideal location and convenient transportation, Guangdong Hotel offers elegant accommodation and modern facilities to make your stay a pleasant one. Located in the heart of Tsimshatsui, the Guangdong Hotel Hong Kong is a gateway to the most spectacular shopping, entertainment and business activities. The proximity to Mass Transit Railway brings you the convenience of access to both business and tourist sites of the city. The western and Chinese restaurants in the hotel are elegant with main line Cantonese food and western fashion delicacies. The romantic and relaxing environment makes it a perfect place for gathering after a tough day of work.
Harbour Plaza North Point Hotel Hong Kong
Whether you are just passing through or intending to stay longer, the Harbour Plaza North Point Hotel Hong Kong is your home away from home. Discover the comfort and convenience of Harbour Plaza North Point on the north shore of Hong Kong island, midway between the shopping and commercial districts of Causeway Bay and Quarry Bay. The hotel is uniquely placed to take advantage of transport networks of the island. Harbour Plaza North Point aims to satisfy the most discerning food critics. Savour delectable Chinese cuisine from the famous Hoi Yat Heen or sample the bountiful international menu and buffets at Greens, the coffee shop.
Harbour Plaza Resort City Hotel, Hong Kong
With its excellent location on the Kowloon water front, the hotel sets the standard for service and hospitality, providing understate luxury and exceptional facilities. Located in the north west of Hong Kong's new territories, Harbour Plaza Resort City is the largest resort hotel that lies by the KCR station with direct access to every corner of Hong Kong. The hotel itself is surrounded by attractive scenery and lies within walking distance of a major shopping mall. Harbour Plaza consists of two towers with 1,102 modern rooms and suites, extensive recreation and sporting facilities. The onsite restaurant serves Cantonese, hotpot and specialties such as dim sum and the freshest seafood.
InterContinental Grand Stanford Hotel Hong Kong
Internationally renowned among the business hotels in Hong Kong, InterContinental Grand Stanford is perfectly located for corporate meetings in Hong Kong to full-scale conferences and gala dinners. Grand Stanford Hong Kong is conveniently located in the shopping, business and entertainment district of Tsim Sha Tsui East, in Kowloon. Offering breathtaking views of Victoria Harbour, the hotel offers panoramic views of the city's signature skyline and the highest levels of service. InterContinental Grand Stanford offers a wide selection of world-class dining outlets ranging from Italian and contemporary Australian to regional Cantonese and international buffet.
Metropark Hotel Mongkok Hong Kong
If you are planning for an ideal holiday destination in Hong Kong, the Metropark Hotel Mongkok is a perfect place for you to reside. Metropark Hotel is conveniently located in Mongkok, the city centre of Hong Kong. Set in Prince Edward, the hotel is only a minute walk from the MTR Station and is close to the major tourist attractions such as Ladies' Market, Fa Yuen Street, Aquariums Market, Bird Garden and Flower Market. There are 430 well-equipped guestrooms within a variety of room categories to meet the needs of different travellers. Attentive room service is also available for your conveniences. An award winning in-house restaurant serves specialties from different provinces of China, from exquisite dim sum to sumptuous seafood items.
Continue browsing hotels in Hong Kong
Bangladesh - Cambodia - China - Georgia - Hong Kong - India - Indonesia & Bali - Japan -
Kazakhstan - Korea (South) - Kyrgyzstan - Laos - Macau - Malaysia - Maldives - Nepal - Pakistan -
Philippines - Singapore - Sri Lanka - Taiwan - Thailand - Turkmenistan - Uzbekistan - Vietnam