Search this site

New England, USA
Buy at AllPosters.com



Copyright © All World Vacation Station



| | |
| --- | --- |
| CONNECTICUT TRAVEL GUIDE - UNITED STATES OF AMERICA | |



| | |
| --- | --- |
| CONNECTICUT HOTEL ACCOMMODATION | |

| | |
| --- | --- |
| HARTFORD AND SURROUNDING AREAS, CONNECTICUT - FEATURED HOTELS | |

Hartford Featured Hotels
Hartford is the capital city of the U.S. state of Connecticut. It is located in Hartford County on the Connecticut River, north of the center of the state, 24 miles (39 km) south of Springfield, Massachusetts. Hartford ranks as the state's third-largest city, after Bridgeport and New Haven, 40 miles (64 km) to the south. Greater Hartford is also the largest metro area in Connecticut, the sixth largest city in New England, and 45th largest in the country (2006 census estimate) with a metropolitan population of 1,188,841.

Nicknamed the "Insurance Capital of the World", Hartford houses many of the world's insurance company headquarters, and insurance remains the region's major industry. Almost 400 years old, Hartford is among the oldest cities in the United States, and following the American Civil War, Hartford took the mantle of the country's wealthiest city from New Orleans.


Skyline Reflection in the Connecticut River, Hartford, Connecticut
Buy at AllPosters.com
In 1868, Mark Twain exclaimed: "Of all the beautiful towns it has been my fortune to see, Hartford is the chief".
Hartford has begun to attract new development, especially downtown, after years of relative stagnation. The Connecticut Convention Center was opened in 2005, and the Connecticut Science Center followed in 2009. In the 1960s, the construction of Interstate 91 effectively separated the city from the Connecticut River; ambitious landscaping projects are attempting to rejoin the riverfront to downtown.


Founder's Bridge over the Connecticut River, Hartford
Buy at AllPosters.com

Hartford is home to the nation's oldest public art museum (Wadsworth Atheneum), the oldest public park (Bushnell Park), the oldest continuously published newspaper (The Hartford Courant), the second-oldest secondary school (Hartford Public), and until its closure in 2009, the sixth-oldest opera company in the nation (Connecticut Opera).

In 2004, the Hartford metropolitan area ranked second per capita for economic activity, behind San Francisco, California.

Hartford is ranked 32nd of 318 metropolitan areas in total economic production and generates more economic activity than sixteen U.S. states.
More hotels in Hartford CT
Hilton Hartford
The Hilton Hartford is conveniently located in downtown Hartford, Conn., and is easily accessed from Interstates 91 and 84. The Hilton Hartford is connected via skywalk to the Hartford Civic Center, which hosts many sporting events, trade shows, concerts and conventions. The hotel is located minutes from the State Capitol, Civic Center, Wadsworth Atheneum, Harriet Beecher Stowe Center, Dillon Stadium, Old State House, Mark Twain House, Connecticut History Museum, Menczer Museum of Medicine, Museum of American Political Life, and Keney Park. Trinity College, University of Hartford and University of Connecticut at Hartford are also nearby.
Residence Inn By Marriott Hartford Downtown
The Residence Inn Hartford/Downtown is the only hotel of it's kind in downtown Hartford. The hotel is one component of the rehabilitation project at the historic Richardson Building. This exceptional location puts you close to all there is to see and do in Hartford, including shopping, entertainment and fine dining. Residence Inn® by Marriott® suites have 50% more space than most hotel rooms. It's like having a home on the road wherever you go. A place where the atmosphere, the services and the amenities are so perfect they're downright neighborly. The morning starts with a free hot breakfast and the USA Today.

The Goodwin Hotel Hartford
Located in downtown Hartford, this landmark hotel is located on Goodwin Square, across from the XL Center and 2 blocks from the Old State House; the New England Dodge Music Center is 1 mile away. The hotel hosts a weekday (M-Th) evening social with champagne and live piano. A fitness center and 2 restaurants are on site. Valet parking, room service, and concierge services are available. Guestrooms are individually decorated, with many offering sleigh beds and marble bathrooms. Rooms feature pillowtop mattresses, cable TV with pay movies, and complimentary wireless Internet access.
View the full list of hotels in Hartford CT

| | |
| --- | --- |
| - BERLIN, CONNECTICUT FEATURED HOTELS | |

Berlin is a town in Hartford County, Connecticut, United States. The population was 18,215 at the 2000 census. It was incorporated in 1785. The geographic center of Connecticut is located in the town. Berlin is residential and industrial, and served by the Amtrak station of the same name. Berlin includes the hamlets of Kensington, South Kensington, Worthington,and East Berlin. There are 3 elementary schools, Mary E. Griswold School, Emma Hart Willard School, and Richard D. Hubbard School, as well as Catherine M. McGee Middle School, and Berlin High School.
More hotels in Berlin CT
Days Inn Berlin Ct
Located just off Route 15, the Days Inn Berlin offers access to Silver Lake, Dinosaur State Park, various golf courses, Westfield Shoppingtown Meriden, museums and various restaurants. The Connecticut Convention Center and downtown Hartford are 16 miles away. The two-story Days Inn offers complimentary breakfasts each morning, and complimentary newspapers are provided in the lobby. Wireless Internet access is complimentary; conference rooms and business services are available. Dry cleaning services and laundry facilities are also offered. The hotel pool is open seasonally, and fitness equipment is available.
Browse the full list of hotels in Berlin CT

| | |
| --- | --- |
| - BRISTOL, CONNECTICUT - FEATURED HOTELS | |

Bristol is a city located in Hartford County, Connecticut, 20 miles (32 km) southwest of Hartford. According to 2006 Census Bureau estimates, the population of the city is 61,353. Bristol is primarily known as the home of ESPN, whose central studios are in the city. Bristol was also known as a clock-making city in the 1800s, and is home to the American Clock and Watch Museum. Bristol's nicknames include the Bell City, because of a history manufacturing innovative spring-driven doorbells, and the Mum City because it was once a leader in chrysanthemum production and still holds an annual "Mum Festival".
More hotels in Bristol CT
Clarion Hotel Bristol
The Clarion Hotel is located in Bristol, Conn., within two miles of Lake Compounce amusement park and Mt. Southington Ski, 3 miles from The New England Carousel. The Clarion Hotel features an indoor pool and a sauna and a fitness center. Jillian's, the on-site restaurant, serves American and Italian cuisine. The Lounge serves cocktails. The hotel offers complimentary drinks and snacks Tuesday evenings. The seasonal amusement park, Lake Compounce, features rides including Boulder Dash, Clipper Cove and Mammoth Falls. The park offers shows including Rockin' Radio Replay with hits from the 1940s through the 21st century. Cirque En Vol, an outdoor performance, features acrobats performing to music.

| | |
| --- | --- |
| - CROMWELL, CONNECTICUT - HOTELS | |

Cromwell is a town in Middlesex County, Connecticut, United States located in the middle of the state. The population was 12,871 at the 2000 census.
More hotels in Cromwell CT
Courtyard By Marriott Hartford Cromwell
The Courtyard Hartford Cromwell, like other Courtyards, was designed by business travelers, and surrounds you with all the conveniences that make business and pleasure travel easy. Relax and get ready for the day ahead in one of our well-appointed guestrooms featuring complimentary high-speed Internet access, in-room coffee service, large well-lit work desk with ergonomic chair, two dataport telephones and a complimentary weekday newspaper. Rely on the well-trained staff to assist with all your needs. Start your morning with a reasonably priced healthy breakfast buffet. When you need to unwind at the end of the day, take advantage of our exercise room, indoor swimming pool and sauna.
Super 8 Motel - Cromwell/Middletown
The Super 8 Motel Cromwell/Middletown (Conn.) offers affordable accommodations just 11 miles from Markham Municipal Airport. Visitors are three miles from downtown Cromwell and within 15 miles of downtown Hartford, the Mark Twain House and the Trash Museum. Property amenities include 24-hour front desk service, business services and complimentary parking. Guests can also enjoy complimentary continental breakfasts each morning. Guestrooms feature cable television, coffeemakers and complimentary local phone calls. Offering affordable lodging, the Super 8 Motel Cromwell/Middletown provides satisfying amenities and comfortable accommodations.

| | |
| --- | --- |
| - EAST HARTFORD, CONNECTICUT - FEATURED HOTELS | |

East Hartford is a town in Hartford County, Connecticut, United States. The population was 49,575 at the 2000 census.
More hotels in East Hartford CT
Comfort Inn & Suites East Hartford
The Comfort Inn & Suites East Hartford is 16 miles from the Bradley International Airport and two miles from the downtown business district in East Hartford, Conn. The hotel is within three miles of the Hartford Civic Center, Meadows Music Theater and the Connecticut River. The Connecticut State Capitol Building, Bushnell Center for the Performing Arts and the Mark Twain House and Museum are within five miles. Comfort Inn & Suites East Hartford's lobby offers a computer with high-speed Internet access.
Sheraton Hartford Hotel East Hartford
The Sheraton Hartford Hotel is located in Hartford, Conn., one-half mile from the Hartford Civic Center and the Wadsworth Atheneum. The gold-domed State Capitol, the Mark Twain House and the Vintage Radio and Communications Museum are one mile from the hotel. The Meadows Music Theater, the Harriet Beecher Stowe House and the Bushnell Memorial Hall and Park are two miles away. Hartford is in the central part of the state, on the Connecticut River which is 405 miles long. Hotel Features. The Sheraton Hartford Hotel includes Armstrongs Restaurant and the Jazz Lounge.
Browse more hotels in East Hartford CT

| | |
| --- | --- |
| - FARMINGTON, CONNECTICUT - FEATURED HOTELS | |

Farmington is a town located in Hartford County in the Farmington Valley area of central Connecticut in the United States. It is home to the world headquarters of several large corporations including Carrier Corporation, Otis Elevator Company, and Carvel. As an affluent suburb of Hartford, Farmington is often regarded as one of the most posh and desirable communities in the area. The town was listed among the "preppiest" suburbs in the United States in the tongue-in-cheek 1980s best-seller The Official Preppy Handbook.
More hotels in Farmington CT
Hartford Marriott Farmington
The Hartford Marriott Farmington is located ten minutes southwest of downtown Hartford and 25 minutes from Bradley International Airport, just off Interstate 84 at Exit 37. Enjoy the luxury services at this comtemporary suburban hotel offering guests a relaxing stay in a beautiful wooded setting. Guests can take advantage of the hotel's indoor/outdoor pool, health club, whirlpool, tennis courts and jogging trail - the recreational facilities here are substantial. The guest rooms are equipped with the comforts and amenities for the business or leisure traveler, including Marriott's "Room that Works", specifically designed for the business guest.
The Farmington Inn & Suites
The Farmington Inn & Suites, nestled in the heart of one of Connecticut's oldest towns, is 23 miles from the Bradley Airport and just the right spot to spend a country getaway. The Farmington Inn & Suites is the only hotel located in the center of historic Farmington, within walking distance of numerous restaurants and shops, Miss Porter's School, and historic homes and museums. Furnished with American antiques, historic Farmington memorabilia and paintings by area artists, The Farmington Inn & Suites' 72 guestrooms and suites feature goose-down feather bedding, cotton sheets and marble baths. A complimentary Continental breakfast is served in Victoria's Café with room service available from Piccolo Arancio.
More hotels in Farmington CT

| | |
| --- | --- |
| - NEW BRITAIN, CONNECTICUT - FEATURED HOTELS | |

New Britain is a city in Hartford County, Connecticut, United States. It is located approximately 9 miles (14 km) southwest of Hartford. According to 2006 Census Bureau estimates, the population of the city is 71,254. The city's official nickname is the "Hardware City" because of its history as a manufacturing center and as the headquarters of Stanley Works. Because of its large Polish population, the city is playfully referred to as "New Britski".
More hotels in New Britain CT
La Quinta Inn & Suites New Britain/Hartford South
The La Quinta Inn and Suites New Britan/Hartford is centrally located in New Britan, Conn. New Britain Youth Museum and the New Britan Museum of Modern Art are within one mile. The Mark Twain House, State Capitol and Bushnell park are all within 12 miles. The La Quinta Inn and Suites serves complimentary breakfasts each morning. Complimentary newspapers are available in the lobby. The hotel provides fitness equipment. There is no onsite restaurant, but there are restaurants near the hotel. Conference rooms are available.

| | |
| --- | --- |
| - PLAINVILLE, CONNECTICUT - FEATURED HOTELS | |

Plainville is a town in Hartford County, Connecticut, United States. The population was 17,328 at the 2000 census. The town name can be confused with Plainfield, Connecticut.

Plainville holds an annual Hot Air Balloon Festival at the end of August at Norton Park, gathering many of the townspeople together for fun-filled nights of games, music, and fireworks. The event is sponsored by Plainville Fire Company. However, wanting to improve the soccer fields with an irrigation system at Norton Park, the Plainville Town Council was planning to discontinue the Balloon Festival due to the fire trucks usually parking on the soccer fields. However it did not pass, and the festival went on without a hitch.

Plainville has also been something of a minor transportation hub. In the nineteenth century, Plainville was served by the Farmington Canal. It also sits on the intersection of two rail lines, one running north from New Haven and the other running east-west between Waterbury and Berlin. Finally, Plainville is the home of Robertson Airport, the oldest private airport in Connecticut.
More hotels in Plainville CT
Fairfield Inn & Suites By Marriott Plainville
Conveniently and centrally located, the NEW Plainville Hotel is easily accessible to and from the surrounding cities of Hartford, New Britain, Farmington, Southington, Bristol, and Waterbury. The hotel is just minutes away from the UConn Health Center, Lake Compounce Amusement Park, General Electric and ESPN Corporate Offices and Central Connecticut State University. This is possibly the only moderate-priced full-service hotel in all of central Connecticut, offering value and a host of amenities.

| | |
| --- | --- |
| - ROCKY HILL, CONNECTICUT - FEATURED HOTELS | |

Rocky Hill is a town in Hartford County, Connecticut, United States. Rocky Hill was part of Wethersfield, the neighboring town to the north, until it was independently incorporated in 1849.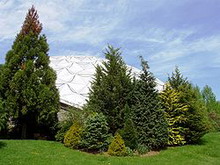 Rocky Hill is a typical bedroom community as many residents commute to work in the larger urban centers of Hartford to the north and New Haven to the south.
In 2003, Rocky Hill was voted the #1 Sportstown in Connecticut by Sports Illustrated for demonstrating high quality involvement in facilitating and enhancing community sports. In 2007, Rocky Hill was named #35 in Money Magazine's 'Best Places to Live Top 100', citing easy commuting to Hartford, local job availability, strong schools, and a central location between New York City and Boston.
Rocky Hill is the home of is one of the largest dinosaur track sites in North America, Dinosaur State Park. Rocky Hill also was once the former headquarters of Ames Department Stores, which ceased business operations in 2002.
WFSB-TV, Channel 3, is currently stationed in Rocky Hill. The Hartford broadcast station takes up residence in a $23 million, 65,000-square-foot (6,000 m2) broadcasting facility in the Corporate Ridge office park.
More hotels in Rocky Hill CT
Hampton Inn Rocky Hill
The Hampton Inn is strategically located 8 miles south of Hartford. Dinosaur State Park is 3 miles away, and the Mark Twain House is within 8 miles. The lobby is open and airy with with an adjacent breakfast room featuring an upgraded continental breakfast, served daily. Recreational facilites include a fitness center and seasonal pool. Each of the 99 spacious and comfortably appointed guest rooms are elegantly decorated and furnished with many upgrades including a pillow top mattress and hair dryers. Other standard amenities include complimentary wireless Internet access and cable television.
Hartford Marriott Rocky Hill
Whether you're traveling for business, pleasure, or planning a meeting, Marriott focuses on what it takes to make your trip successful. Enjoy the comfort of one of our 251 guest rooms, each equipped with remote-control TV, phones with voice mail and data port. We are Wired for Business, which provides unlimited local and long distance calls (within the 50 states) and unlimited high speed internet access for a small fee. Start your day off with a complimentary newspaper and morning coffee from your in-room coffee maker. Or, sample the many tasteful options we offer in Allie's American Grille Restaurant and Lounge. Experience a refreshing change of pace in our indoor pool, jacuzzi and exercise room.
Howard Johnson Express Rocky Hill
Leisure and business travelers to this part of New England are just 10 minutes from downtown Hartford, Conn., and close several family-friendly attractions. At this Howard Johnson Express Inn in Rocky Hill, Conn., parents, kids and amateur paleontologists will discover just five minutes down the road Dinosaur State Park, one of North America's largest dinosaur track sites that include displays of early Jurassic fossil tracks from more than 200 million years ago. Corporate travelers are only three miles from major industries. Academic types are 30 miles from Yale University and other colleges. About 50 miles away, guests can find casinos and a Six Flags amusement park.

| | |
| --- | --- |
| - SOUTHINGTON, CONNECTICUT - FEATURED HOTELS | |

Southington is a town in Hartford County, Connecticut, United States. It is part of Connecticut's 1st congressional district. It is situated about 20 miles southwest of Hartford, about 80 miles northeast of New York City, 105 miles southwest of Boston and 77 miles west of Providence. Southington includes the areas of Plantsville, Marion and Milldale, each of which has its own post office and distinct architecture. The town rests in a valley of two mountains on its east and west sides. The town is located along exits 28 through 32 of Interstate 84, exit 4 of Interstate 691, and bisected by Route 10. Southington has the nick name of The Apple Valley, due to the many orchards that still dot its landscape. The Quinnipiac River flows through the town. It is home to Mount Southington Ski Area and ESPN, which straddles the Bristol/Southington town lines. Southington was named for best quality of life for a town its size in Hartford County.
More hotels in Southington CT
Knights Inn Southington
Knights Inn Southington is located three miles from Lake Compounce and 10 miles from Six Flags Theme Park. The Inn provides complimentary continental breakfasts and a seasonal outdoor pool. The more than 100 guestrooms are equipped with cable televisions with premium channels. Wireless internet access is complimentary.
Red Carpet Inn & Suites Southington
Fans of will exclaim "Yeah, Baby." while staying so close to the ESPN network's headquarters at Travelodge, just in Interstate 84, Southington, CT. Aside from touring the studios three miles away where "Dickie V" and Chris Berman play their trade, guests can visit Southington Ski Mountain, five miles; Lake Compond Park, three miles; and Hartford, 15 miles. This 72-room motel has cable TV, limited room service and in-room coffee makers.

| | |
| --- | --- |
| - WALLINGFORD, CONNECTICUT - FEATURED HOTELS | |

Wallingford is a town in New Haven County, Connecticut, United States. The town of Wallingford sits astride the Quinnipiac River in northern New Haven County. It is five miles (8 km) south of Meriden and about thirteen miles (19 km) north of New Haven. Situated in the Hartford-New Haven-Springfield corridor, Wallingford is traversed by U.S. Route 5, Interstate 91, State Highways Route 15 (Wilbur Cross Parkway), Route 68, Route 71 and Route 150.
More hotels in Wallingford CT
Courtyard Wallingford By Marriott
Welcome to the Courtyard Wallingford. The hotel is ideally located mid-point between Hartford and New Haven off of I-91, exit 15. They are also nearby many major corporations. The Wallingford Courtyard is designed by the business traveler and value-priced below full- service hotels. Courtyard by Marriott provides guests with a combination of casual comfort and an array of the most valued guest services. Featuring functionally superior guest rooms, many overlooking a landscaped central courtyard, with an indoor pool, whirlpool, mini gym, business services, and complete breakfast buffet with hot and cold selections.
Fairfield Inn By Marriott Wallingford
The Fairfield Inn Wallingford is minutes from Hartford and New Haven, Conn. This hotel is located 28 miles from the Hartfort International Airport. Just a few minutes drive from popular Lyman Orchards and Oakdale Music Theatre, you will be in a central location for tourists. Other major attractions located nearby include Castle Craig - Meriden's Hubbard Park and skiing in Powder Ridge. To start your day off, you can begin each morning with a complimentary breakfast featuring hot, freshly brewed coffee. For your leisure, an outdoor pool is available.
Homewood Suites By Hilton® Wallingford
The Homewood Suites by Hilton Wallingford is located in Wallingford, Conn., 18 miles from Yale University. The Solomon Goffe House features a traditional herb garden and is less than seven miles from the hotel. Dudley Farm is a living museum and is less than 15 miles away. The Homewood Suites by Hilton Wallingford, CT serves complimentary breakfasts. The hotel offers complimentary receptions Monday through Thursday on the patio. The hotel's lounge area features a flat-screen television above a fireplace. This Wallingford hotel includes an on site convenience center. Meeting space and a business center are available. The business center is open 24 hours a day.
More hotels in Wallingford CT
Do you have quality vacation lodging in Connecticut?
Why not join us?