Luxurious Apartment for Rent
Apartment for rent in Barcelona, for your vacation or for your business trip. Remodeled and fully equipped apartment in the heart of the city.
Neighborhood:
L'Eixample Esquerra (10 min. walk to Las Ramblas).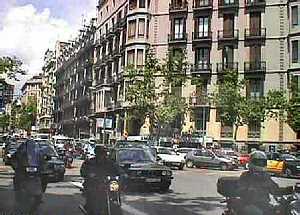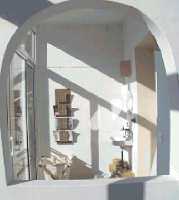 Apartment:
Apartment faces North-West, being very light, private and quiet.
Kitchen: 1 Fully equipped
Dining Room: Seats 6
Bedrooms: 3 incl. the Master. All beds are Queen size
Bathrooms: 1 Full Bathroom w/ Steam Shower/Hidromassage
Amenities:

Kitchen: Miele appliances (refrigerator, Oven, Cooktop, Microwave, Dishwasher)
Laundry: Miele Washer & Dryer
Bathroom: Steam Shower/ Hidromassage
Living Room: TV, DVD, and Home Theather System. Ceiling Fans
Bedrooms: A/C, Ceiling Fans, Master Bedroom Nook
Sunroom (Gallery): Interesting views and sun 'till late afternoon.
Location: Calle Diputacion between Rocafort and Entenza
Subway Station: Rocafort (Red Line #1) One block away
Situation: Urban Area
Environment: City
City: Barcelona, Spain
Activities/Convenience of Location:
You can walk to Les Rambles (left) in 10 min. and to Plaça Espanya and Conference Center (below) in about other 5 min. You'll be near everything! You'll have the Metro (subway) station about 1 block away (L1 Rocafort- Red Line).
Banks, supermarkets and other facilities are to be found within 1 street block. There are 3 pharmacies in the vicinity, 4 minimarkets and small grocery stores. You'll also find a couple coffee & pastry stores on the corner of Diputación/Rocafort and Consell de Cent/Rocafort. Also, there are several restaurants around the block.
Oh! Most important, remember that most places close for the SIESTA. It's normally from 14.00 hrs to 16.00 hrs. Banks only open in the mornings and from Monday to Friday, and some will open on Saturday also.