Home - Spain Travel Guide
Plan that holiday in Majorca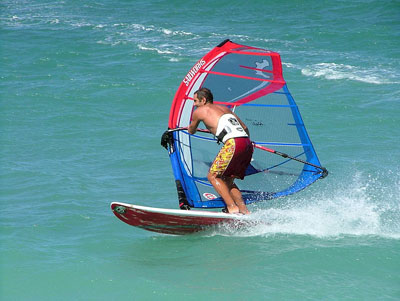 Majorca is a small island situated in the Med, one of the Balearic Islands. Its best known for is versatility, having every aspect of the perfect holiday covered. Whether you're looking for a relaxing time with the family, a young couple looking for a romantic break, or even a group of mates seeking a lively nightlife, Majorca's your destination.

Palma de Mallorca

Palma de Mallorca is the capital city and the largest of the island. It's renowned for historical sites, contemporary bars and fine restaurants. The Local cuisine is sublime, a truly wonderful wining & dining evening out. You'll experience the taste of Majorca and their traditional simple dish of a bread and oil combination. Depending on the restaurant, this dish (although simple), takes on many forms – its served as local bread drizzled in oil and usually served with regional meats and fine cheeses. You cant visit Majorca without trying another traditional Spanish dish, Tapas – a combination of small dishes you pick at, like fried vegetables, seafood and meat.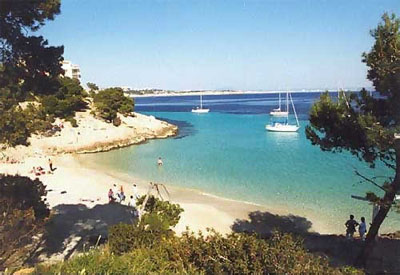 Beach
If your perfect holiday is sunning yourself on a beach, Majorca has some of the best. Extremely clean and well maintained, the soft sands and blue waters are places of tranquillity and sheer beauty. The beaches are fairly quiet too, although beach action and water sports like scuba and jet skiing can be found there. Ideal for small children to splash around in, the waters are shallow, so the parents can relax that much more, safe in the knowledge they are in relative safety. Over all, the beaches are first rate, an attribute Majorca can be very proud of.
If you're in Majorca as a couple or with mates, there are endless options when on a night out. There are theatres, wine bars/clubs, excellent restaurants, and an eclectic mix of nightclubs offering everything from 70s Disco to Hard House. World famous Pascha club can be located in Palma, where you can dance in the capital until the sun comes up. If you're seeking a more relaxing way of watching a perfect sunset, Mambo Playa is ideal, a club known as the 'sunset bar' for the soothing music it plays to accompany the sun setting.