Search this site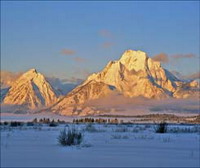 Other Options
Home Page
Adventure Vacations
Eco-Tourism Vacations
Join Us
Search Options
Site Map
Travel Poster Store
Web Design Service

Flags and maps courtesy of ITA's Quick Maps.
Copyright © All World Vacation Station
Click for general availability search of Moran WY Hotels
---
COLTER BAY VILLAGE MORAN
Tucked along the shores of Jackson Lake-the Colter Bay Village is just that-a whole village. Accommodations range from cabins to an RV park. There are 2 restaurants- launderette- showers- a grocery store-gift-apparel shops-corrals-service station and a full service marina. Colter Bay Villages rustic log cabins are duplex-style accommodations located in a wood area.
HATCHET RESORT MORAN ***
Uniquely situated near the gateways to both Yellowstone and Grand Teton National Parks, the Hatchet Resort combines western charm with full- service amenities to create the perfect base for exploring Jackson Hole and its wild surroundings.
Special Internet Rates!

JENNY LAKE LODGE MORAN
A uniquely rustic yet elegant property nestled in the solitude of Jackson Hole country. Surrounding the main lodge, 37 cabins rest in the seclusion of the quiet forest glades in the shadow of the towering Tetons. Reminiscent of the old west in appearance, the cabins are comfortably furnished.
---
Click for general availability search of Moran WY Hotels
---
Do you have quality vacation lodging in the United States?
Why not Join Us?
---
Top of Page