Search this site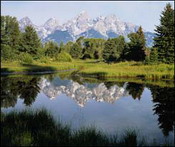 Other Options
Home Page
Adventure Vacations
Eco-Tourism Vacations
Join Us
Search Options
Site Map
Travel Poster Store
Web Design Service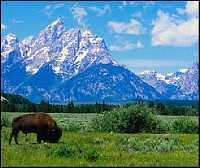 Flags and maps courtesy of ITA's Quick Maps.
Copyright © All World Vacation Station

---
---
Click for general availability search of Cheyenne WY Hotels
---
Special Internet Rates!
---
BEST WESTERN HITCHING POST INN CHEYENNE ***
Step inside The Best Western Hitching Post Inn Resort & Conference Center and discover the western hospitality that has been our trademark for over 50 years. Guests will feel right at home in a setting of comfortable elegance with the extras to make your stay more enjoyable.
LA QUINTA INN CHEYENNE **1/2
The La Quinta Inn is located five miles from Cheyenne Airport. The hotel offers guests a clean, comfortable room at a price that will allow you to enjoy the rest of your trip. The hotel offers consistent quality and value at every location. Guests will appreciate the fresh, contemporary décor and comfortable double-double rooms with thoughtful amenities.

NAGLE WARREN MANSION ***
One of Cheyenne's most elegant residences, was built by Erasmus Nagle in 1888, and in 1910 became the home of Francis E. Warren, Businessman, Governor and U.S. Senator. A beautiful grand piano is the focal point within the sitting room.
QUALITY INN CHEYENNE **1/2
Located one mile from the Cheyenne Municipal Airport. Only a mile from Frontier Days, this hotel is conveniently located just one block from the Warren Airforce Base. Business and leisure travelers will definitely appreciate this great location, a mile from the Old West Museum, Miniature Golf and shopping mall.
THE GRAND HOTEL PLAZA CHEYENNE **
A first-class hotel located 2.5 miles from Cheyenne Airport. Guests will appreciate all that this attractive hotel has to offer, from the moment they check in until the moment they leave. A good location, nice amenities and service that is unparalleled makes this property the ideal choice for both business and leisure travelers.
---
Click to continue browsing Cheyenne WY Hotels
---
---
OAK TREE INN GREEN RIVER
Surrounded by natural rock formations at the gateway to the Flaming Gorge Nature Recreational Area, the Oak Tree Inn is the area's newest hotel. It is 100-percent non-smoking, with a fitness room, spa, and comfortable, nicely decorated guest rooms featuring recliners, microwaves, refrigerators, wireless internet access and 25-inch TVs.
---
Top of page