When in Rome visit some of the more unusual attractions
The beautiful and historic city of Rome in Italy is well-known by travellers and offers some great sights to see, including the Colosseum, the Pantheon, the Roman Forum, the Trevi Fountain and St. Peter's Basilica, among many others.

However, if you have already seen all the regular tourist sites but are longing to visit Rome again, here are a couple of the more unusual, attractions of this famous city for an exciting, if sometimes a touch eerie, return trip to Rome.


Keats-Shelley Memorial House
For those in a literary frame of mind, the Keats-Shelley Memorial House is a must-visit. Located at Piaza di Spagna 26, this was the last home of John Keats, the tortured English poet. The house has been made into a museum and memorial to Keats, as well as his contemporary, poet Percy Bysshe Shelley.




Sadly Keats died of tuberculosis in the house on February 23, 1821 at the young age of 25. The room that contains his death bed has been preserved as a shrine to the writer.

The museum contains various memorabilia from both Keats and Shelley, as the latter had a strong relationship with Rome himself. It hosts an impressive collection of 8,000 examples of Romantic literature by poets of that era, as well as a small cinema showing an introductory film. Some even say the haunted spirit of the poet himself is still in residence.

The Keats-Shelley Memorial House is a national historic landmark and is easy to find. As you can see in the photo above, it's located at the base of the famous Spanish Steps.
Porta Alchemica – Alchemist's Magic Door
Most people visiting the city don't even notice this "magic door" in the park at Piaza Vittorio, but the locals know all about it. The "Porta Alchemica" or Alchemist's Door, set in the remains of an old villa, is said to be a portal into a secretive world of alchemy back in the 1600s.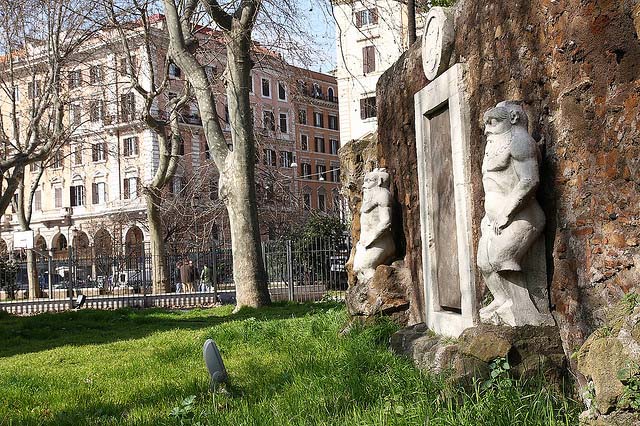 Photo: Porta Alchemica CC BY-SA 2.0 Emanuele


The door was built in the early 1600s by a Roman marquis, Massimiliano Palombara and is full of symbols and inscriptions relating to alchemy. Palombara himself was a member of the group of Alchemists of Palazzo Riario who met in the Roman court of Christina of Sweden, an ardent supporter of both alchemy and science.

Once part of a set of five gate doors set in Palombara's villa, the "Porta Alchemica" is now the only one remaining. Palombara is said to have inscribed the recipe to turn metal into gold on the doors in the hope that someone would understand it and come knocking. Even today, the mysterious symbol above the "Porta Alchemica" (pictured below) still attracts many theories and debate.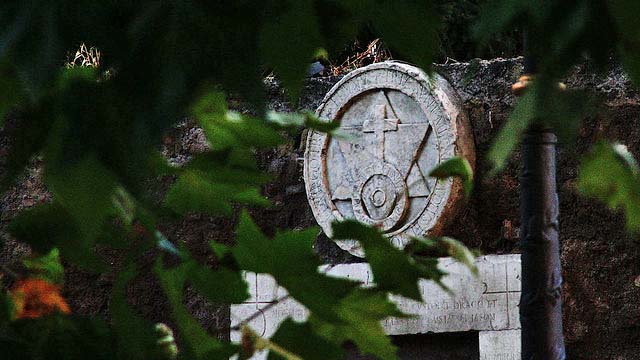 Photo: Inscription at the top of the Porta Alchemica CC BY-ND 2.0 Marco / Zak


There are many more eerie and fascinating attractions to see in the city of Rome. Take a few sidesteps on your next visit to Rome and enjoy the more unusual side of the city.

top

Home - Italy Travel Guide - Travel Blog