Home - Visit Italy
3 Weird Places You Need To See in Sicily
Sicily is an island, located like a football off the toe of Italy. It's a fascinating place, with its own culture and traditions and plenty of attractions. However, besides the beaches, historic sites and cities, there is also a stranger side to Sicily and we have picked out three unusual sites to visit on a Sicilian holiday.


When next visiting this Italian island, stay in comfort in a luxury villa from Oliver's Travels. Once you're settled in and unpacked, head out to visit these weird attractions.
1. Il Castello Incantato
Il Castello Incantato – or Enchanted Castle in English – is the work of what some consider to be the village madman. Filippo Bentivegna had travelled to the U.S. in 1929 to escape military service under Mussolini, but returned to Sicily after seven years. It is unsure if Bentivegna had suffered brain damage from an assault, or had his heart broken by a woman during his U.S. stay. Whatever it was, his mind became unraveled. While his crime could have led to a jail sentence on return to Italy, Bentivegna managed to escape that due to insanity. He then used that same madness to buy himself some land and create this fascinating place.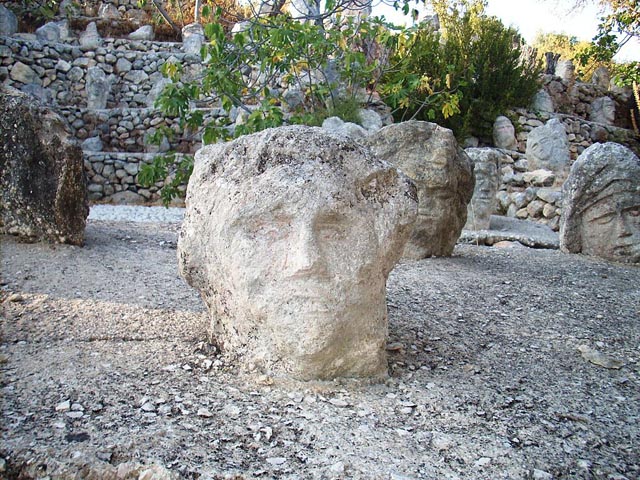 Photo Il Castello Incantato by magalibobois/Wikimedia/ CC BY 2.0


Il Castello Incantato is a huge sculpture garden on the outskirts of Sciacca, containing around 1,000 sculptures of human heads. While he was carving the heads from the natural rock on the property, he lived in a tiny cabin. It took him some 35 years to create the garden.

According to Atlas Obscura, while villagers never appreciated his art, when Bentivegna died in 1967, his family made the sculpture garden into a tourist site and now many people visit it each year to admire his work. Besides the sculptured heads, there are also several fascinating frescoes created by Bentivegna on the walls of his cabin, including this image of the New York skyline.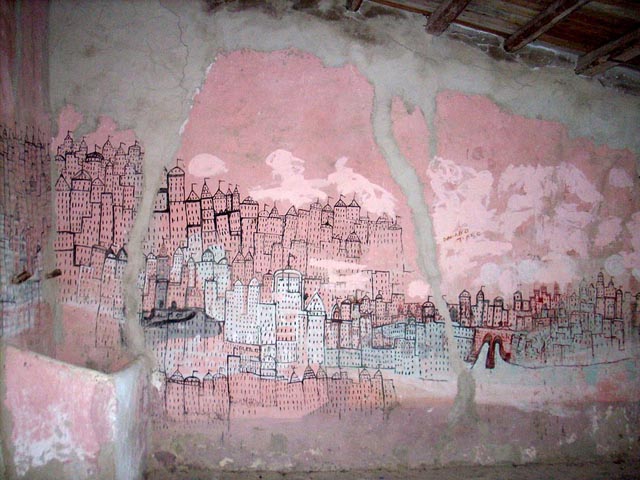 Photo Fresco of New York in Il Castello Incantato by magalibobois/Wikimedia/ CC BY 2.0

2. Capuchin Monastery Catacombs

For something a little more eerie and decidedly morbid, head to Palermo to visit the Capuchin Monastery. While from outside the building looks perfectly normal, visitors have the opportunity to head down into the catacombs.

Anyone who has been to the Catacombs of Paris will find this experience decidedly different. What you will find there is almost 8,000 corpses which have either been pinned to the walls, recline on shelves and benches, or lie in open coffins throughout the catacombs.

The major difference here is that all these corpses have been dressed up to the nines. There are different categories to explore including a room full of doctors, another room with women and infants and yet another for religious people (pictured left).

Reportedly the oldest corpse is that of a friar called Silvestro da Gubbio, who died in 1599. The most recently added corpse is that of a two-year-old girl, Rosalia Lombardo, who died in 1920. She is so well preserved she has been given the nickname "Sleeping Beauty."


3. Scala dei Turchi (Turkish Steps)
Heading to Realmonte in Agrigento, the Turkish Steps were created by natural erosion of the Marl, silt and clay on the cliff above the beach. The stairway got its name from the invasions of Turkish pirates in the past, as the steps gave them easy access to plunder the island.

Nowadays the steps are ideal for climbing to the top to experience the view or a beautiful sunset over the Mediterranean Sea, the perfect way to end a fascinating visit to Sicily.