The more unusual safaris on offer in wild and beautiful Africa
OK, so you've "done" Kruger National Park, the Okavango Delta and all the other popular and sometimes crowded safari destinations. It's time to try something different, a far more unusual safari adventure, and the following are just a few examples of what is available. According to Africa Odyssey, there is a full range of wonderful safari adventures, suitable for families, couples or singles, just waiting to be experienced and enjoyed.
Beautiful Botswana
For somewhere a little more quiet in Botswana, take to a boat and paddle up the Selinda Spillway. Heading from Linyanti Swamps through to the Okavango Delta, you will find yourself completely surrounded by the riverine forests and wild open plains. See the sable and roan antelope roam in peace, along with elephants and hippos, but again without the crowds of humans normally associated with a safari trip.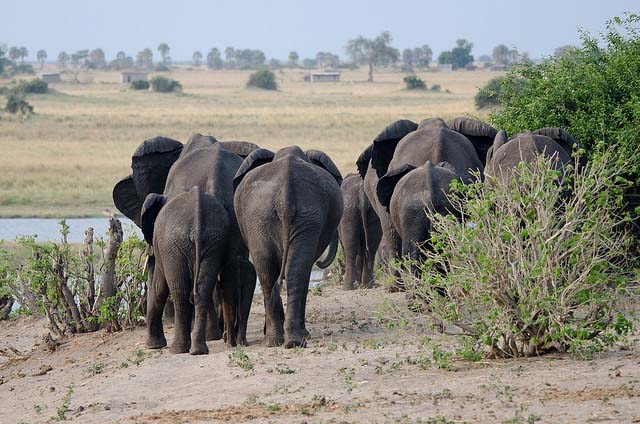 Photo: Elephants CC BY-NC-ND 2.0 Wendy
Chimpanzee and Gorilla spotting in Uganda, Rwanda and Congo
This subject brings to mind that wonderful film "Gorillas in the Mist," which starred Sigourney Weaver as naturist Dian Fossey. The film followed the true story of Fossey's incredible work in Rwanda with the mountain gorillas.


You can experience something similar for a once in a lifetime adventure along with a professional guide, heading into the western lowland areas of the Congo, or Uganda's Bwindi Impenetrable Forest and Rwanda's Volcanoes National Park. Meet the wonderful and gentle gorillas up front and personal in the natural habitat, where they live in so many ways like we do, with their close family ties.
Horse Riding Safaris in South Africa
Instead of sitting crammed up in a jeep, head off on safari on horseback through amazingly beautiful scenery in either the Cape Winelands or along the stunning Garden Route. Even beginners can get involved, slowly trekking by horse or pony through the beautiful Cape Fynbos (natural vegetation) surrounded by mountain and ocean views. Head off for a horse ride in the Walker Bay Nature Reserve and gallop on the golden sands.


Up in Mpumalaga, head to Hazyview where you can experience a horseback sundowner ride in the bush, and while there is not too much wildlife up there, you might come across the occasional elephant living in these beautiful and scenic surroundings.
Wild and Wonderful Tanzania
For something a little more unique and remote, Tanzania's south central region has a number of national parks, including Katavi and Ruaha, but probably best of all is the Selous Game Reserve where the greatest populations of buffalo, elephant, hippo and lion can be seen. However, you won't see crowds of humans, just the wildlife you went there to see.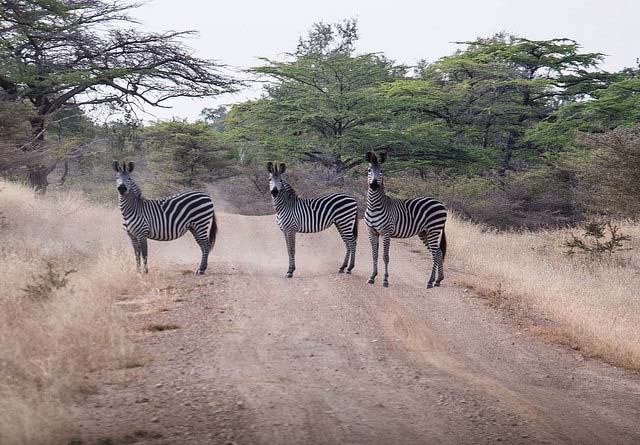 Photo: Zebra in Selous Game Reserve CC BY-ND 2.0 George
Tanzania also offers an amazing adventure in the Mahale Mountains National Park. Accessible only by air or boat, you can experience chimpanzee trekking in the beautiful rainforest, close to the shores of Lake Tanganyika.
Whatever you choose to do, the African continent has so much to offer in the way of unique and wonderful safari experiences. However, always remember, take photos not trophies and leave only footprints on your African adventure. You will find yourself returning over and over again.
Home - Africa Travel Guide - Travel Blog