Home


The pleasures of working your way around the world
by Anne Sewell - January 19, 2015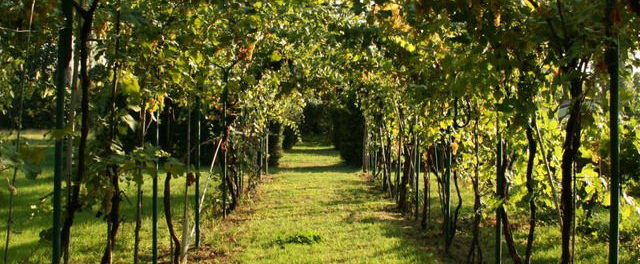 Have you ever wanted to just stop whatever you are doing, throw some clothes in a suitcase or backpack, and head off for endless travels around the world? Escape the madness and stress of the normal daily life and really live? This is something that most of us just dream about - I know I do. Some among us have had the gumption, however, to do just that and in this case, six years later and counting, he's still doing it.
As the owner of a travel website about South Africa, Avanti Travel Insurance recently asked myself and other travel experts to tell them who our travel hero is. Most mentioned the likes of David Attenborough, Michael Woods and other lofty and well known docu and TV characters - for more details you can visit their blog and read all about their choices. Me? I told them Turner Barr.
Most people might say, "Who?" Turner Barr is a young American guy who graduated from UC Berkeley in 2007 and had the absolute good sense to not get stuck right into the daily grind. He headed off, first of all to South America, with the intention of working his way around the world and seeing how everyone else lives. His aim is to literally "do" the globe, surviving by working in 80 different (and sometimes extremely unusual) jobs while he is doing it. And he has been doing it for six years now.
Turner runs a blog called, rather appropriately, "Around the World in 80 Jobs" which is full of information, videos and photos of his many antics, but my personal favourite is the one about working at a company that produces the very best balsamic vinegar in Modena in the Emilia-Romagna region of Italy. Not the regular, over-the-counter street stuff, but the very best quality product out there.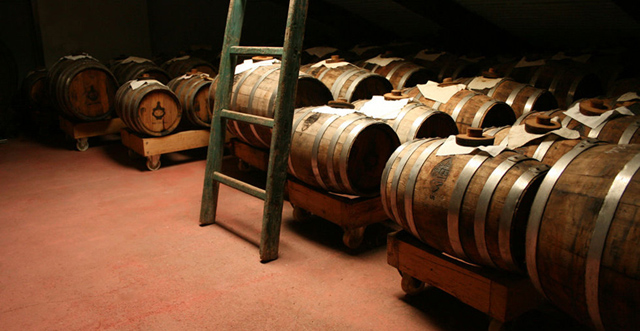 While being lectured in a friendly way on his arrival about the quality standards, etc., an idea immediately struck him. As a fan of the popular TV series, "Breaking Bad" he decided to make a parody video called "Breaking Balsamic." The family who own the business Antica Acetaia Villa Bianca obviously have a great sense of humour and really got into the whole project. The results were surprisingly good and very funny, and the video can be seen below: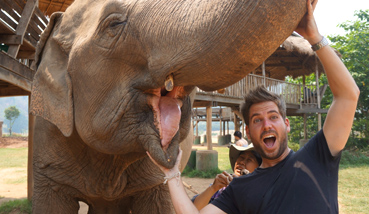 His many other jobs have included looking after sick elephants in Chiang Mai, Thailand (if truth be told, shoveling poo more than anything), street sales in Bangkok and becoming a Pub Crawl Photographer in the Philippines. His scariest job? Working as an extra in a National Geographic documentary about paranormal encounters in Southeast Asia. He even managed to get gainful employment while visiting Spain, which, with the current unemployment crisis, is no mean feat at all.
However, Turner's blog doesn't just list his fun adventures. Anyone planning on backpacking around the world can get invaluable tips on how to survive, get work in the various countries and generally have a meaningful and enjoyable experience. So if you are in the market to get out there, travel and have fun, do it now. Don't be like me, living vicariously following other people's dreams online.
---
Photo credits:
Vineyard and barrels - courtesy Antica Acetaia Villa Bianca
Photo of Turner Barr - courtesy Turner Barr