The colours and attractions of Copenhagen, Denmark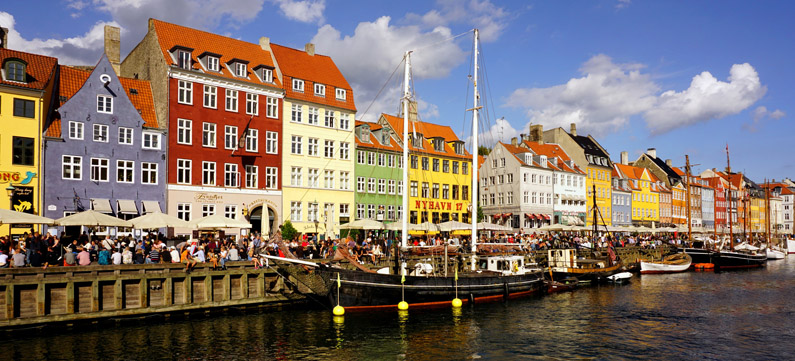 Photo by
Barnyz
/ CC BY-NC-ND 2.0


Copenhagen is one of Europe's oldest capitals and is renowned as being one of Scandinavia's best cities for many reasons. The city has amazing and colourful architecture, interspersed with attractive green and leafy parks, and offers some of the best gourmet restaurants around.
The following is an introduction to some of the best locations to visit in Copenhagen to ensure you get the most of your holiday in Denmark from the moment you arrive at the airport, until you head for home again.

Copenhagen Zoo

Open all year round, Copenhagen Zoo is the perfect visit for families with children, located right in the heart of the city in Frederiksberg. The zoo offers various natural environments to suit its many inhabitants, ranging from tropical climes, to African savannah, to areas with a South American feel. Among the many inhabitants, there is a variety of birds, and around 3,500 animals from 250 different species.

The new Elefant House is of particular interest, as are the various feeding times, where the whole family can watch the lions or chimpanzees enjoying a meal. Polar bears, penguins and pigeons abound, as well as monkeys, tigers and other big cats and there is also an aquarium where visitors can watch various marine life go by. The Children's' Zoo gives the kids the opportunity to get up close to baby animals and enjoy a pony ride.
Tivoli Gardens, Copenhagen – adventure and entertainment
Tivoli Gardens is fun for all ages, and first opened back in 1843. Located in the heart of the city, Tivoli offers three, exciting roller coasters, with the oldest being "Rutschebanen," the world's oldest roller coaster, which was built in 1914. Another popular ride is "The Star Flyer," a carousel which takes visitors up to over 80 metres in the air, with views across Copenhagen and the Øresund Bridge.




Tivoli is not just roller coasters, however, and the park offers several gourmet restaurants, bars and cafes, as well as beautiful gardens to explore. Regular concerts are held in the open air, including both international and local stars. Should you visit at Christmas time, Tivoli Gardens is transformed into a winter wonderland, with a traditional Christmas market and the chance to ice skate.


The Blue Planet (Den Blå Planet) – aquarium of note
The Blue Planet is Northern Europe's largest aquarium and is located on the shores of Øresund, close to Copenhagen Airport. The aquarium is home to more than 20,000 marine creatures from all over the world and offers several environments, including fresh and salt-water aquariums. Among the species on view are hammerhead sharks, sea lions and even scary piranhas, among other water creatures.




Various programs and events are held daily at The Blue Planet, giving visitors the opportunity to learn more about the many aquarium inhabitants including close encounters with various creatures, teaching us about the colourful and fascinating life that exists on our own blue planet.

top