Europe Travel Guide - Home


The pleasures of cruising down the rivers of Europe
by Anne Sewell - January 15, 2015


The Île de la Cité as seen from the Pont des Arts shortly before sunrise - photo CC by-SA DXR
Planning ahead for spring and summer holidays while it is still winter normally brings to mind instantly scenes of sun, sand and sea. However, this year it's time to try something a little different. Personally, I intend to try out another great European river cruise, but still have to decide just which one, as I am quite literally spoiled for choice. One idea that caught my eye and really tempts me is the "Secret Paris" experience, which I read about on the Scenic Tours blog. While on a French river cruise to or from Paris, taking in the mysterious, and rather sinister, Catacombs – which house the remains of around six million people – is just one stop along this fascinating adventure. Another part of the experience is a stroll along "la rue Crémieux," one of the best-kept secrets of the popular French capital and you can read more about it on their blog.

Visiting the dead can be quite the experience and and it does sound like a keeper for lovers of the more mysterious side of the City of Light.

After seeing everything there is to see in Paris, I rather fancy heading off on a leisurely cruise to the beautiful Bordeaux region, enjoying all the very best wines along the way as the boat docks in all the best towns throughout the regions of Médoc and Cognac.

Interesting to note, there's also the chance to view some more fascinating catacombs elsewhere in France, with a visit to the wonderful UNESCO World Heritage site of Saint Émilion.

The Catacombs - Photo: Creative Commons Djtox


The medieval old town of the city houses the underground catacombs of the iconic Monolithic Church along with many more fascinating tour locations. Needless to say, the French cuisine and the wonderful wines will be most welcome!


Panorama of Saint Émilion CC by-SA Didier Descouens
While France and its fascinations are great, those preferring more traditional historic scenes an 8-day river cruise from Nuremberg in Germany all the way through to Amsterdam. While I personally prefer a bit more adventure, I can definitely see the attraction of watching fairytale castles and palaces slide by as I cruise in luxury down the Rhine with everything I want always close at hand. Sitting on deck with an excellent glass of wine in hand does sound relaxing indeed.
Yet another option that really does attract is a luxurious cruise down the rivers of fascinating Russia. Sailing past the incredible architecture of both Moscow and St. Petersburg, while enjoying the best of both cuisine and wines in my own luxury cabin, does definitely hold great appeal! Russian river cruises also include all the cultural highlights, like an exclusive ballet performance at the Palace of Prince Vladimir, perfect for lovers of music and dance.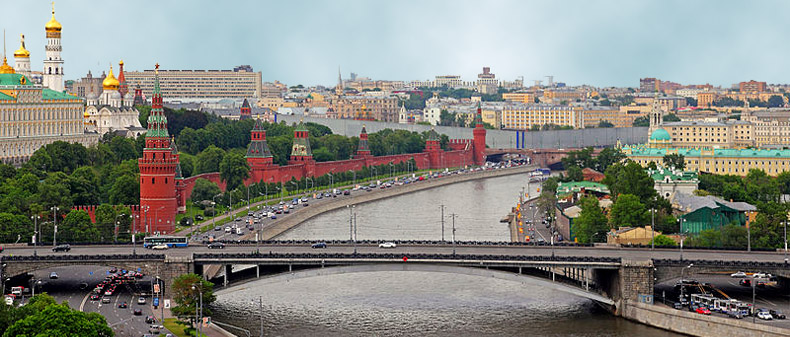 View of Moscow CC by-SA A.Savin
For anyone, like me, who wants a change from the norm this year, cruising down the rivers of Europe sounds like a great alternative to the normal seaside holiday fare. Come and join me in those eerie and sinister Catacombs in Paris!