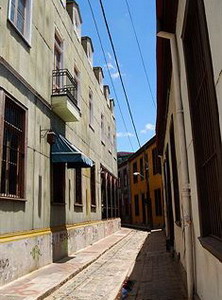 Located in downtown Valparaiso among the hills that overlook the Pacific Ocean the Patrimonial Hotel is a true reflection of the buildings that dominate the city and maintaining a home environment for visitors.

The hotel amenities include business center, wireless Internet access, meeting/banquet facilities, copy service, breakfast available (surcharge), and 24-hour room service.

The hotel guest rooms are equipped with air-conditioning, TVs, telephones, Internet access, safes, hairdryers, and private bathrooms.

Patrimonial Hotel is located close to Casa Mirador de Lukas, Monumento de los Heroes de Iquique, and Estadio Playa Ancha. Nearby points of interest also include Museo de Bellas Artes de Valparaiso and Plaza Sotomayor.