Off the beaten path in fascinating Japan
Japan is a fascinating country, unlike any other in Asia or the world. We recently wrote about some of the more unusual Japanese holiday destinations and feel it important to explore this country in more depth. The following are some more unusual and off the beaten path locations in Japan that are well worth visiting, including a real Swan Lake, a dystopian video arcade and a monkey spa.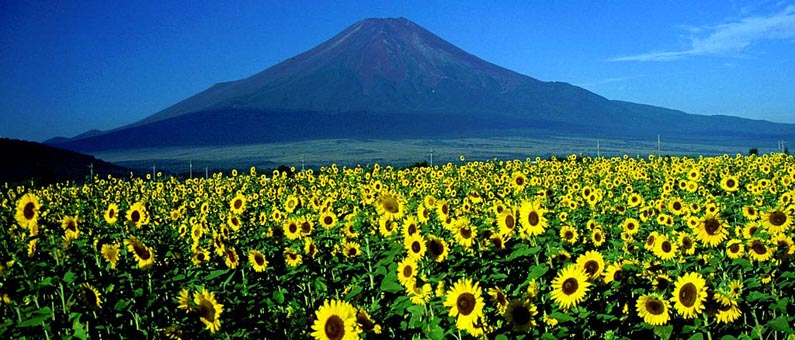 Photo: Mt Fuji by Alpsdake / CC0


While enjoying a tailor-made holiday or tour in Japan with Next Japan Travel, ask the experts about these interesting and attractive destinations.
1. Fuji-Goko (Fuji Five Lakes)
Close to Mount Fuji, around a two-hour drive from Tokyo, is an area called Fuji-Goko, or Fuji Five Lakes in English. This cluster of attractive lakes is located on the northern edge of Mount Fuji. Lake Yamanaka, the largest of the group of lakes, is particularly interesting as it is known unofficially as "Swan Lake." This has nothing to do with Pyotr Ilyich Tchaikovsky's ballet of the same name.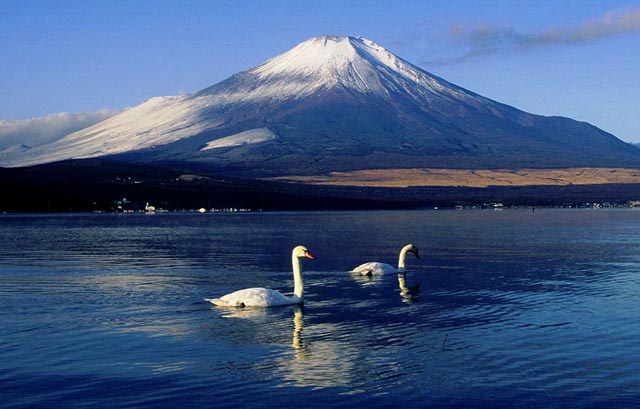 Photo: Lake Yamanaka via Wikimedia by Alpsdake / CC0


It is called Swan Lake due to the many whooping swans that live there. However, it's not just real swans, as enterprising locals have created their own swan population by adding paddle boats in the shape of the birds and even a ferry in the shape of a swan, pictured below.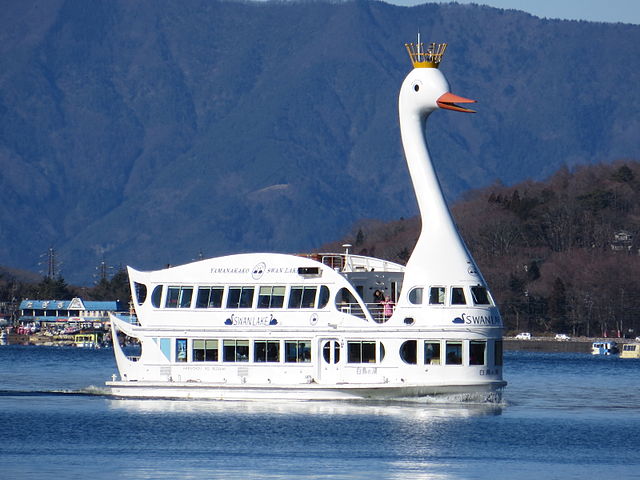 Photo Ferry on Swan Lake via Wikimedia by Ogiyoshisan/CC BY-SA 3.0


Lake Yamanaka is an attractive tour destination, not only for the lake itself, but for the impressive views of Mount Fuji that can be seen from the water. The area is also popular with birding enthusiasts and lovers of fishing, camping and boating. There are also excellent dining facilities in the resort surrounding the lake.
2. Anata No Warehouse, Kawasaki
Fans of cyberpunk and the "Blade Runner" films will appreciate the Anata No Warehouse. It is basically a video arcade, but the "décor" is so much more than that. You won't find the usual neon lights and modern effects here. Designers and builders accurately based the arcade on a seedy and filthy back alley in the Kowloon Walled City of Hong Kong.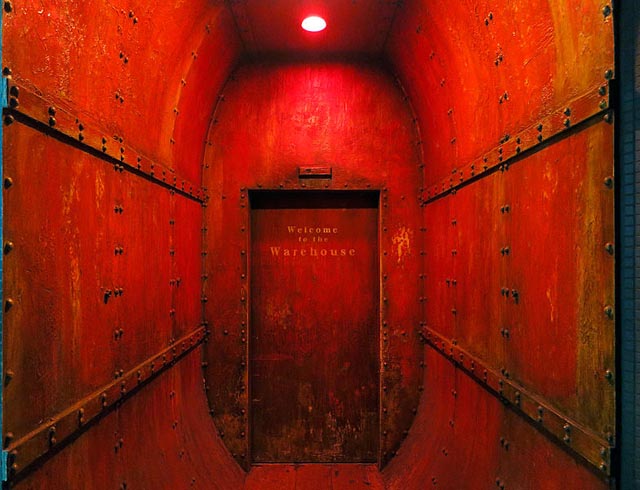 Photo entrance to the Anata No Warehouse by Ken OHYAMA/Wikimedia/ CC BY-SA 2.0
While the arcade is based in a normal commercial building, designers gave it a rusting and filthy look, while inside the rusty nature and filth appear to continue. While the dirt and rust are fake the effect is so realistic you will really think you are in Kowloon. Throughout the arcade are rooms and fake shops and shady medical practices and the halls and bathrooms are coated in the fake, disgusting-looking filth.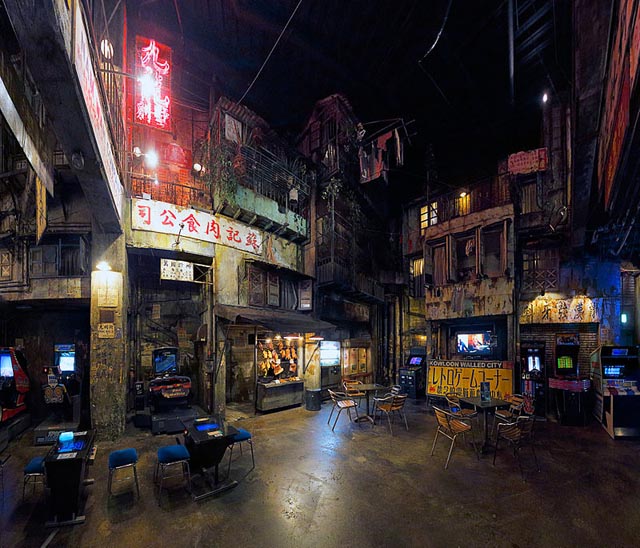 Photo Anata No Warehouse by Ken OHYAMA/Wikimedia/ CC BY-SA 2.0BLA
When putting the arcade together, designers studied old photos of Kowloon and painstakingly recreated it in the Anata No Warehouse – according to Atlas Obscura, they even shipped in real trash from Hong Kong to ensure they had the right look.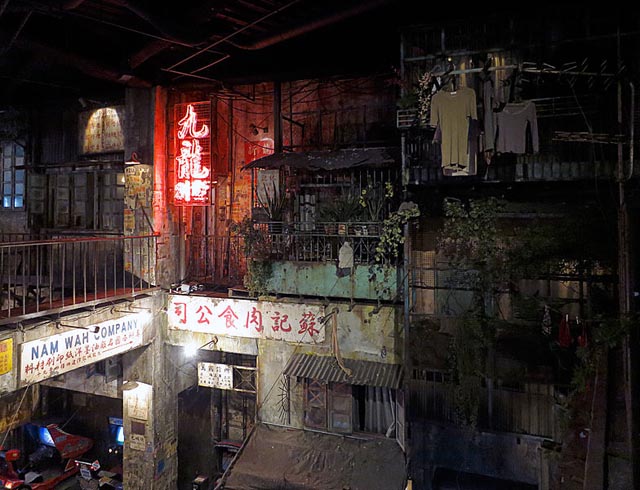 Photo Anata No Warehouse by Ken OHYAMA/Wikimedia/ CC BY-SA 2.0
While the video games are modern and up-to-date, the arcade gives a different and dystopian sci-fi atmosphere to gameplay, something you'd be hard up to find elsewhere in the world. The games arcade is conveniently placed, a five-minute walk from the Kawasaki JR station.
3. Jigokudani Monkey Park
Animal lovers will appreciate the Jigokudani Monkey Park, but will find that it's not your usual zoo or animal park. Translating to "Hell's Valley" in English, Jigokudani is nestled in a harsh landscape which is covered in snow for almost a third of every year. The valley sits among stark and jagged cliffs, rising 2,500 feet above the monkey park.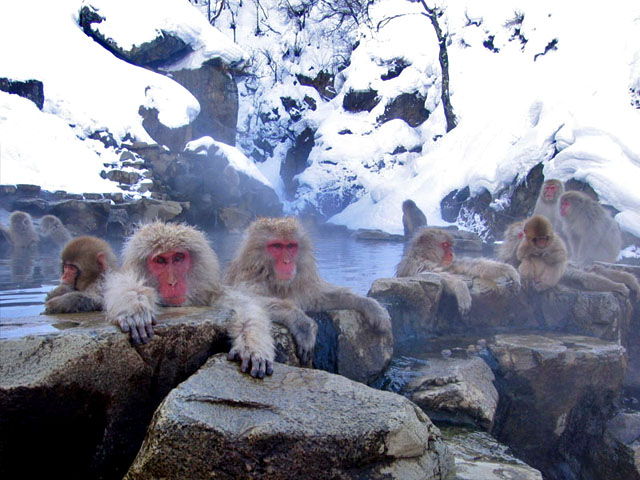 Photo Snow Monkeys enjoy the hot springs by Yosemite/Wikimedia/ CC BY-SA 3.0
What Jigokudani is famous for is natural hot springs, which the local Macaque monkeys, known as Snow Monkeys, have turned into their own personal spa. This apparently started back in the 1960s when, feeling the chill from the cold weather, some monkeys headed down from their forest to discover the warm water. Since then they head to Jigokudani every winter for a soak in their spa. Some hot springs reach temperatures of around 122°F, the perfect temperature to warm up the monkeys and the odd human who visits the park.
The Jigokudani Monkey Park can be accessed from Yamanouchi by train and visitors can hire snow boots and warm jackets at the information centre. The best time to visit is around midday to watch the monkeys being fed and then heading off for a soak in the hot springs.
We hope you get to experience these unusual and fun locations on your next trip to Japan.
Japan Travel Guide - Home - Travel Blog