Search this site
North Carolina Views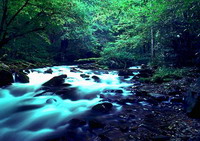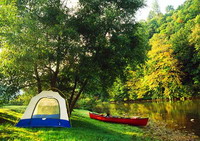 Other Options
Home Page
Adventure Vacations
Eco-Tourism Vacations
Join Us
Search Options
Site Map
Travel Poster Store
Web Design Service
<!Begin Link to map Page-->
Flags and maps courtesy of
ITA's Quick Maps.
<!End map Link-->
Copyright © All World Vacation Station
CLICK TO RETURN TO B&B PORTFOLIO
---
---
PECAN TREE INN BED & BREAKFAST, BEAUFORT ***
Located in the heart of the Beaufort Historic District and just a few steps from the scenic yacht harbor, the Pecan Tree Inn is known throughout the Southeast as the place to stay when visiting the Carolina coast and southern Outer Banks. The Inn provides a restful oasis for visitors to this undiscovered gem of a seaport.
---
---
ANDREA'S TROY-BUMPAS INN B&B, GREENSBORO ***
Offers the classic style and beauty of a historical inn/B&B. Originally the home of the Reverend Sidney Bumpas and his wife, Frances, the house was built in 1847. Over the years, the surrounding neighborhood developed into the now-popular College Hill District. Today the inn is listed on both the National Register of Historic Places and the Guilford Country Historic Register.
---
---
COLONIAL PINES INN B&B, HIGHLANDS ***
When you stay at the Colonial Pines Inn, you will experience the best Highlands has to offer year-round. This exquisite and spacious inn is the perfect mountain getaway. Whether you are in the mood for a quiet relaxing vacation, a romantic escape or enjoy mingling with the other guests, you will find exactly what you want at the Colonial Pines Inn.
---
---
THE BARROW-WILSON HOUSE B&B, LOUISBURG ***
A unique and charmingly beautiful location for weekend vacations, receptions, anniversary celebrations, romantic getaways, birthdays, business retreats, dinners, luncheons, and other special events. Rates include their famous "Southern Breakfast" during the week and Gourmet Breakfast on the weekends.
---
---
ADGER HOUSE BED & BREAKFAST, WAYNESVILLE **1/2
Built in 1905 as a summer home, much of the original architecture - high ceilings, paneled wainscoting, and hardwood floors - in this stately home has been tastefully preserved. The charming historic inn is nestled in 3.5 wooded acres in the heart of Waynesville.
---
---
INN ON MAIN STREET B&B, WEAVERVILLE ***
At Inn on Main Street bed and breakfast near Asheville, North Carolina, the owners bring casual hospitality to a century-old Victorian bed and breakfast furnished in lovely antiques. The inn is a romantic getaway near Asheville and the Biltmore Estate in quiet, artsy Weaverville.
---
---
BIG MILL B&B, WILLIAMSTON ***
Sits amid acres of farmland and forest in the quiet coastal plain of North Carolina in an area where streams and rivers meander through cypress swamps and fertile farmland. Guests can explore over 200 acres of woods, landscaped gardens, old barns or simply drop a line in one of the two large lakes just outside the B&B.
---
---
C.W. WORTH HOUSE B&B, WILMINGTON ***
Known for its striking Queen Anne architecture, romantic atmosphere, and gorgeous gardens. The distinctive dual turrets of the CW Worth House represent one of Wilmington's most charming bed & breakfasts. Decorated with fanciful shingles, the inn is a Queen Anne confection offering seven guestrooms
---
CLICK TO RETURN TO B&B PORTFOLIO
---
TOP OF PAGE