Featured hotels in La Serena


Chile Travel: La Serena by Melissa Reichwage
Featured hotels in La Serena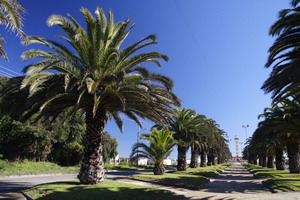 The Elqui Valley in Northern Chile is one of the most attractive parts of this dynamic nation. There are mines, orchards, vineyards, and arid mountains. There is a stark yet stunning contrast between immense rock formations and the lush valley floor.
La Serena is Chile's second-oldest city and one of the most important in the Elqui Valley. It is blessed with a long shoreline and beautiful architecture. Built on a hillside 2 km inland, the city is famous for its churches, tree-lined avenues, and attractive plazas. Aside from the summer rush in January and February, it is a fairly peaceful beach resort.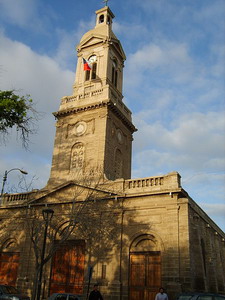 The city boasts over 30 churches, several which have unusual towers. Much of the city's architecture is original colonial, but most of it is neocolonial. The Plaza de Armas surrounding area has most of the official buildings, including the Casa González Videla which now houses the Museo Histórico Regional. Opposite is the 1844 cathedral featuring a carillon which plays every hour.
In addition to many churches, La Serena has splendid parks. One block west of the Plaza de Armas is the Parque Pedro de Valdivia with the Parque Japonés just south of it. Avenida Francisco, known as the Alameda, is a lovely boulevard lined with statues and running from the center to the coast. The Alameda ends at Faro Monumental, a neo-colonial mock-castle and lighthouse, now a pub. A string of beaches run from here to Penuelas, 6 km south. Many apartments, hotels, cabanas, and restaurants have been built along this section of the beach.
La Serena has numerous attractions in the surrounding countryside. The charming villages and pisco vineyards are abundant, as are astronomical observatories. The valleys around La Serena are excellent for astronomical viewing. The clear skies and dry atmosphere have led to La Serena becoming one of the astronomical centers of the world. They have four observatories, one built especially for visitors. Mamalluca is a new observatory built especially for the public at 1,500 m. There is also a multimedia center here, but be sure to book tours in advance.