Asia Travel Guide - Home


Azerbaijan - A New, Upcoming Destination of Note


Azerbaijan is a contradiction – a mix of Asian and European, a place of ancient, historical empires and modern cities. The country is surrounded by semi-desert on the Caspian Sea and its capital is Baku, a blend of ancient and modern with its UNESCO World Heritage core and the surrounding new, modern skyscrapers.

However, just outside the modern city, a variety of rural villages can be explored, hugged by the Great Caucasus mountains, where the residents live as they have always lived.

The following are some of the attractions on offer for Azerbaijan holidays and adventures in a relatively new tourist destination, rapidly becoming a popular choice.
Baku - Capital of Azerbaijan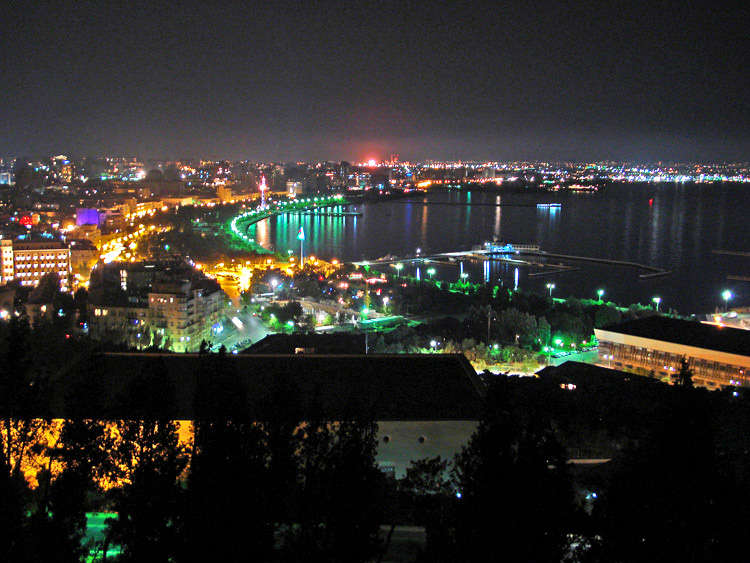 Photo: Baku CC by-sa 1.0
Baki66


Besides being the capital of Azerbaijan, Baku is also the largest city of the Caucasus. Hugging the Caspian Sea, the city has three distinct divisions - Icheri Sheher (the ancient city), the Soviet built portion of the city and the modern section.

While the shopping and dining experience can be compared to any modern city, the old town of Icheri Sheher is well worth the visit with its colourful streets and attractive architecture.




One recommended tour is the Palace of the Shirvan Shahs, a medieval palace and a must-see building, offering guided tours in several different languages.



Also of interest is the Giz Qalasi (Maiden Tower), a strange and rather eccentric tower reportedly built between the 7th and 12th centuries, which may have served as an astronomical observatory, a defensive fortification, a fire beacon or a Zoroastrian temple, but no one really knows.




Heading outside the city and into the rural areas, there are many great locations to visit, with small traditional rural villages, lush orchards, soaring mountains and valleys.
Khan's Palace, Seki
In Seki, visit the two-storey Khan's Palace. Construction on the palace was completed in 1762 and the building is set in a walled rose garden, bracketed by two huge plane trees which legend says were planted back in 1530. The attractive façade has been decorated with silvered geometric patterns in shades of dark blue, turquoise and ochre.


Xinaliq - The Highest Village in Europe
Next stop if Xinaliq, Europe's highest village. While the village is remote and used to be very difficult to visit, nowadays a new asphalt road has been built to take visitors to the traditional village.

While there is not much to see and do in the tiny village, when it's not wrapped in clouds, Xinaliq offers incredible 360-degree views of the surrounding Caucasus mountains.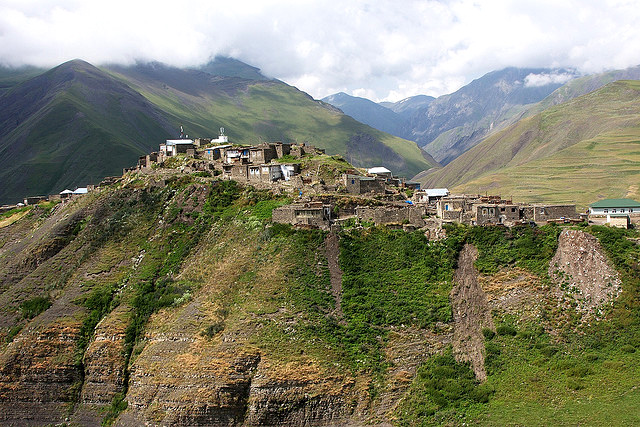 Photo: Xinaliq CC BY-NC-ND 2.0
Pierre
Shahdag National Park
For those with winter sports in mind, Shahdag National Park offers a ski resort in a spectacular location. Shahdag's scenery consists of pristine glaciers, stunning mountain lakes and canyons and deep ravines.



Azerbaijan authorities are planning on setting up 19 more ski slopes to suit a wide range of experience levels, and at present the Shahdag Mountain Resort offers world-class skiing at an altitude of 2,500 metres above sea level. On site is a ski school, offering experienced private instructors to help beginners and the more advanced skiers. There is also opportunity for snowboarding and snow mobiling and for the children, snow tubing is a fun activity. There is also a world-class hotel for accommodation during a trip to Shahdag.

When not visiting in winter for the skiing, summer offers a pleasant experience in the national park, surrounded by its iconic plants and animals. The temperatures aren't too bad either, with summer evenings at a pleasant 20 degrees Celsius. There is a wide range of activities available to suit all ages, including an adventure park, quad bikes, bouncy castles, Nordic walking and Orienteering.

Azerbaijan will no doubt become a popular destination for worldwide travellers in the near future as the country continues to improve its tourism infrastructure, access to the rural villages and the many activities on offer.