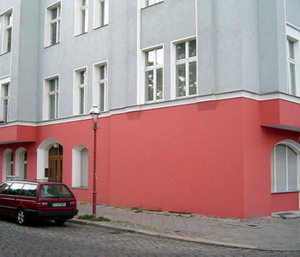 The apartment Zims, located in Berlin, in the Tiergarten neighbourhood, is approximately 40 m² in size and offers a combined living, sleeping and dining area, a kitchen and a bathroom with separate WC.

The apartment is on the top floor (5th floor) of the building and conveniently reached by elevator.

The apartment has a fully equipped modern kitchen with dishwasher, cable TV, a comfortable queen-size bed and a studio couch.