Paris Travel Guide - Home


Have a grand adventure at Disneyland Paris

Disney fans can have a great time on a visit to Paris - located in Marne-la-Vallée, a town situated 20 miles east of the centre of the City of Light, Disneyland Paris is the most visited of all attractions in France, and indeed Europe.
Owned and operated by Euro Disney S.C.A., this is the second Disney theme park to open outside of the U.S.A, with the first being Tokyo Disney Resort. For anyone planning to visit, I have found there are discounted Disneyland Paris tickets available online. The website also gives full details of the attractions on offer as well as some great photos.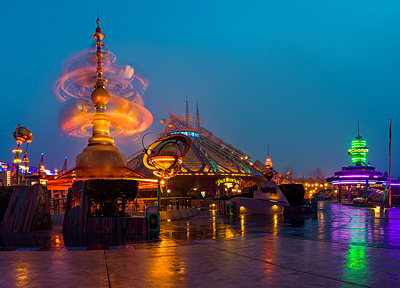 To get a feel for the entertainment resort, Disneyland Paris covers 4,800 acres and contains two theme parks - Disneyland Park which opened in 1992 and Walt Disney Studios® Park, which was opened in 2002. Besides all the various fun rides and all the trappings of the various Disney characters, there are several hotels available on the resort, as well as shopping and dining facilities. The entertainment complex gives everyone in the family loads to do and for those keen golfers, there is even an excellent golf course on site.
Designed to specifically follow the model set by Walt Disney World in Florida, Disneyland Park is the second busiest Disney theme park in the world by number of visitors, second only to Disneyland Anaheim in California and Walt Disney World in Florida, U.S.A.
In Disneyland Park, choose from Adventure Isle, Alice's Curious Labyrinth and Buzz Lightyear Laser Blast, among many other attractions. Visit Indiana Jones and the Temple of Peril or fascinating Peter Pan's Flight. Maybe get a little wet at the Pirates of the Caribbean. So much to do, and so little time to do it all!
Head on over to Walt Disney Studios® Park and learn the art of Disney Animation, experience Armageddon, Ride Crush's Coaster or experience Ratatouille – the Adventure, among so many more exciting attractions.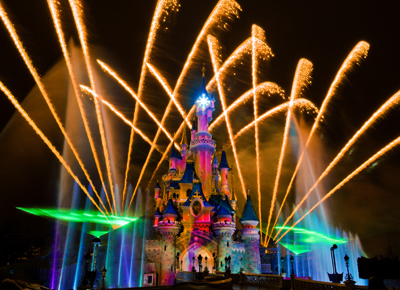 Get ready to rock on the Rock 'n' Roller Coaster, starring Aerosmith. Here you can experience the epic highs of Rock 'n' Roll, strapped in to what is almost like a g-force sci-fi adventure, with hairpin turns, lightning rigs and mind-blowing drops and loops in a neon-lit and smoke-filled environment.
In both parks, there is plenty of opportunity of sit and relax with either a light snack or a full sit down meal, to catch your breath before heading on to the next spectacular and fun attraction. Meet all the popular Disney characters during your visit including, naturally, the iconic Mickey Mouse.
Besides the attractions, the resort offers spas and fitness centres and sport and recreation spots to keep fit while you play and shoppers can shop 'til they drop in the onsite shopping areas with boutiques and other stores.
Disney Village has so much to offer, not only for shoppers, but also for its game centre and the chance to ride in a hot air balloon, to take in the whole resort from up in the wide blue sky.
Whatever you choose to do at Disneyland Paris, have loads of fun!
--
Photo credits:
Disneyland Paris Fantasyland panoramic view CC BY-SA 2.0 CetusCetus
Discoveryland and Fireworks images CC BY-NC-ND 2.0 Tom Bricker