Austria Travel Guide - France Travel Guide - Home


What Type of Accommodation Should I Choose on My Skiing Holiday?



With the power of online travel portals such as MountVacation, those perfect slopes are literally only a click away. Still, it is just as important to appreciate that you will also be presented with a number of options in terms of accommodation. Although locations such as the French Alps or the mountains of Austria are quite alluring, a good deal of thought will need to go into planning your living conditions before you arrive. So, let's look at the main points that you should consider.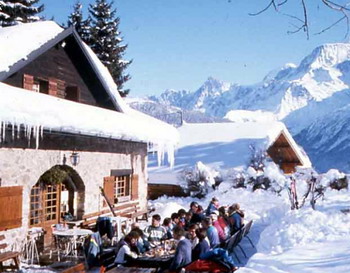 The Type of Property
The first decision that you will need to make centres around the type of accommodation that you can expect. For instance, choices can include self-catering chalets, a ski lodge, a luxury hotel or a budget flat (to name but a few). Of course, variables such as the number of travellers and the services offered will need to be examined. Some basic questions to ask can be:
• Is wireless Internet included?
• Are meals part of the package deal?
• How far is the location from the ski slopes and resort?
Determining these basics is essential in choosing the most appropriate property.
Your Budget
Although you may desire five-star conditions, this may not always be financially realistic. So, plan ahead and determine how much you intend to spend on accommodations alone. Take into account food, equipment rental and nights out. Balance these variables against the cost per day of your location. By dividing this figure up amongst the number of paying adults, you will quickly be able to determine whether a certain property is reasonably within your budget. Also, there is nothing wrong with a somewhat "rustic" location; this ambiance may actually add to the appeal of your stay.
Location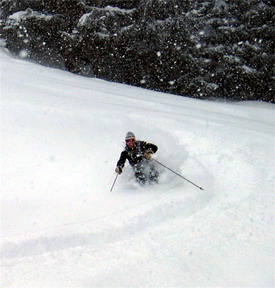 As mentioned previously, how far is the residence from the ski centre? Will you need to employ a care hire service or can you comfortably walk to the slopes? Is there mass transit nearby? These basic situations should also be discussed before committing to a reservation. Much in the same way, it is important to determine how close you are to your neighbours and how much privacy you can expect to enjoy (this is even more relevant if you choose to stay in a hotel or a rental apartment). Never forget that your ski holiday should be relaxing and privacy is a benefit that not all locations will address equally.
It is also a good idea to use reputable online resources to understand which locations are considered to offer the most amenities. Factors such as refunds and relevant terms and conditions should always be perused before you decide upon any one type of accommodation. These simple tips will save you a great deal of time and more importantly, you can expect to enjoy your much-needed ski holiday even more than you imagined! Thanks to the scope of the Internet, discovering these attributes has never been quicker or easier.